"Only through these personal histories, and personal goals, can we determine the narrative of modern Filipino cuisine."
Alexandra Cuerdo is a UCLA alumna and director of "ULAM: Main Dish," a food documentary that screens Saturday at the Million Dollar Theatre as part of the Los Angeles Times' Los Angeles Food Bowl.
"ULAM: Main Dish" follows the rise of Filipino food in the United States and features interviews with Filipino American chefs. In the film, chefs such as Alvin Cailan and Nicole Ponseca discuss topics ranging from their personal histories to the difficulties of working with food from what is often considered a "third-world country."
"Many interviews verge beyond the personal," Cuerdo said. "We discuss crab mentality, the effects of colonialism, the need for support from the Filipino community."
Through discussing complex and varied topics, Cuerdo hoped to create an honest and compelling depiction of modern Filipino cuisine — one that included faithful narratives of the Filipino American chefs she worked with.
"The chefs behind ​ULAM: Main Dish​ come from all walks of life — from Michelin-starred line cooks to high school dropouts, successful restaurateurs to first time shop owners. All are highly acclaimed by critics and fans alike, all forerunners of the Filipino food movement."
The idea for a Filipino food documentary was originally conceived by Cuerdo's father and his friend, although it never came to fruition. The thought stayed with Cuerdo until 2015, when she pitched it to John Floresca, who would become the film's co-producer and cinematographer, and they began working on "ULAM" together.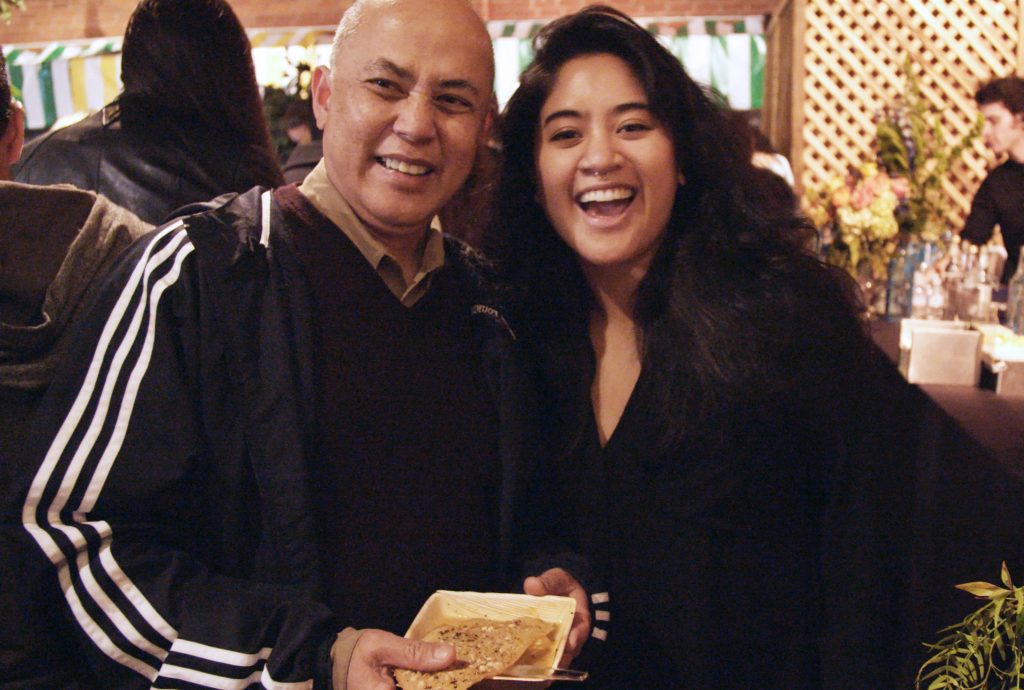 "Ultimately, we strive to document personal stories," Cuerdo said, "with greater implications for the way we think about food in the context of our lives."
"ULAM" screens Saturday at the Million Dollar Theatre, presented by AMBOY and Grand Central Market. For tickets, directions, and further information, visit the event page here.