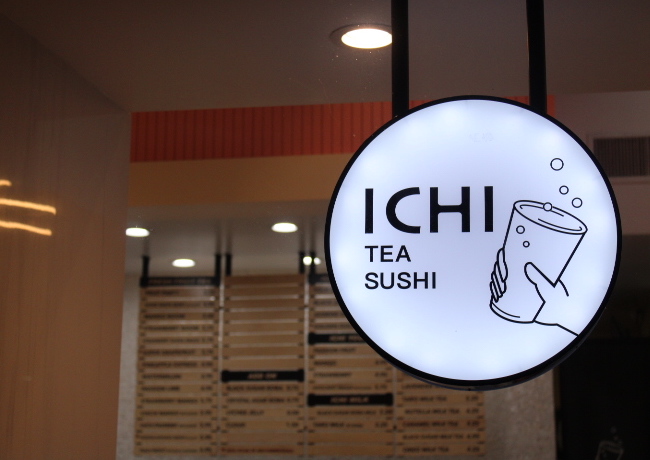 Since their opening on December 22nd, business at Ichi Tea and Sushi has been flourishing. Serving quality beverages and mouth watering sushi, Ichi Tea and Sushi is a strong competitor to other eateries in Westwood.
An adjunct to Del Sushi, a popular sushi bar located in Irvine, CA, Ichi Tea and Sushi is owner Ichi's first attempt at running a bubble tea cafe. Over the course of eight months, Ichi has been hard at work, developing novel tea drinks to accompany the sushi dishes he serves at his main establishment.
Using tea leaves sourced from his family's tea plantation in China, Ichi set about creating his new drink menu starting with fresh teas like his signature "Golden Oolong Tea" and standard black and jasmine teas.
To add his own signature touch to each of his refreshments, Ichi experimented with adding fluffy cheese foam that he refers to as "cloud" onto his fresh teas and eventually fruit teas/blended drinks.
Outside of the drinks themselves, Ichi also makes sure to supply customers with boba toppings that complement his drink's high standards.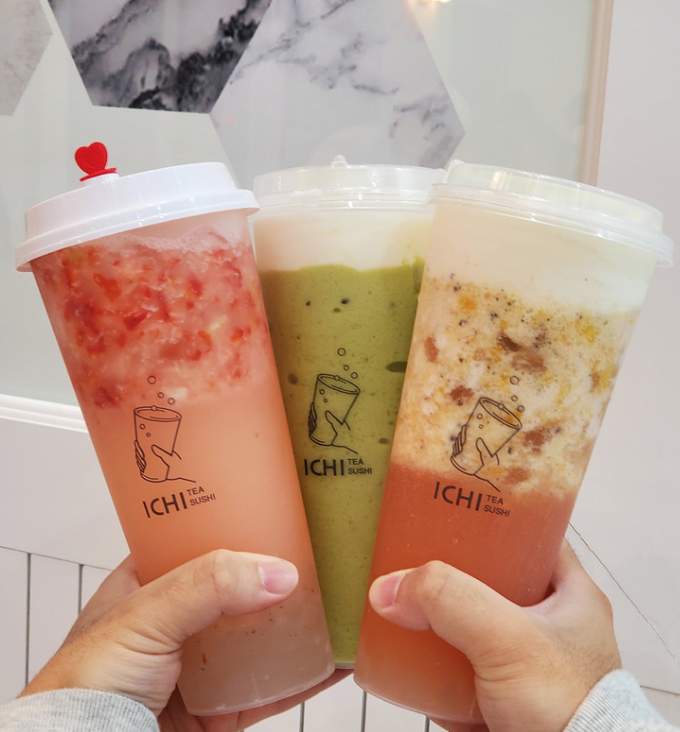 Commenting on what makes quality boba, Ichi explains that it is imperative that he provides customers with black sugar boba rather than the cheaper, honey boba which he claims to be "healthier, taste better, and chews better."
Ichi also notes that the lids of the cup in which he serves the cloud drinks are specially made such that customers are able to sip the perfect proportion of half tea and half foam.
For the more experienced boba shop goers, it is important to note that Ichi Tea and Sushi does have typical adjustments to the sugar level of your beverages (Regular, 75%, 50%, 25%, zero percent), but Ichi himself claims that he prefers ordering at the regular sweetness level because he tailored the drinks to suit the less sweet palate of many of his fellow Asian Americans.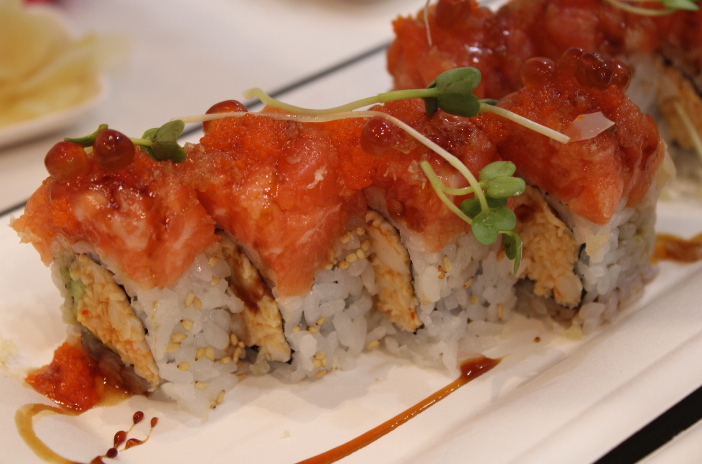 Ichi Tea and Sushi's location is also purposely made convenient to suit the preferences of a typical UCLA student.
As a manager, Ichi is looking forward to having "a lot of new drinks every two weeks" and wants to "put a lot of new drinks on the menu."
He says his favorite part of the job is "seeing people's faces when they receive their drink;" because it makes him happy, especially when they say they enjoyed what he made.
Personally, my experience at Ichi Tea and Sushi was a great one. The customer service was top notch and the interior design of the store is clean and classy. I ordered the "Peach Perfect" w/ "cloud" and agar boba and the "Salmon Cracker Roll." The peach tea was not too sweet and had a delightful amount of fruit pieces in it which provided a good texture to the drink, and the sushi roll was extremely flavorful and had the right amount of spice.
I highly recommend a visit to Ichi Tea and Sushi. It's convenient, affordable, and features genuinely good products. Be sure to check it out and don't forget that Ichi Tea and Sushi does provide stamp cards; each drink is a stamp and it takes five stamps to get a free drink, so be sure to bring yours each time you visit the store!