Tracy Nguyen, a second-generation Vietnamese American and rising second-year business economics student at UCLA, passed away on August 1 while attending the HARD Summer Music Festival. At around 4:45 PM, Nguyen went into a seizure and was rushed to the San Dimas Community Hospital, where she was pronounced dead. She was 18 years old.
Born in November 26, 1996, Nguyen was remembered as a bright beacon in the lives of her family and friends. Throughout her life, Nguyen inspired those around her with her hardworking attitude and philanthropic goals for the future.
"Tracy was a very vivacious child," her younger sister, Adele Nguyen, said. "There was always so much joy and liveliness in her soul that she would emit to everyone, especially me as her younger sister."
Adele recalled how her older sister would always create a fun activity to make each day exciting, ranging from fashion shows in their bedroom to dress-up tea parties. She constantly strived to create memorable moments for her sister and family members.
Many of Nguyen's friends fondly recalled her bright personality and unfaltering kindness to both strangers and friends. Nguyen would always greet people with a warm and friendly smile, her roommate and rising second-year psychology student, Karen Lee, said.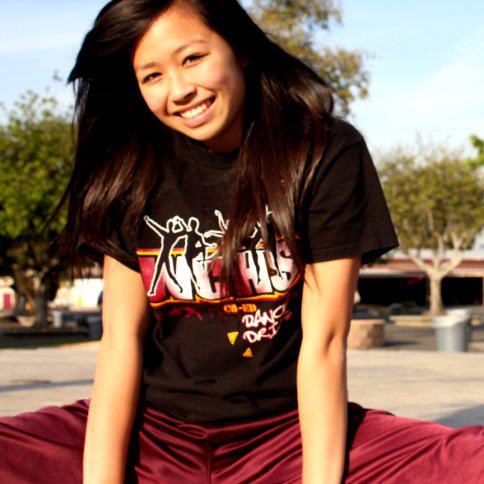 Nguyen's collegiate dance teammate and rising second-year dance student Maya Kell-Abrams said, "She had the most incredible laugh that was lighthearted, sweet and sincere."
Dance was an integral part of Nguyen's life. Nguyen began taking ballet classes at Li's Ballet Studio in Temple City, CA at the age of five and continued to pursue her passion throughout high school and college.
"She developed a passion that would never die and became the symbol of who she was, a dancer . . ." said Adele Nguyen. "Dancing can be tough and I think that is what taught her to be responsible, disciplined, and persistent in a passion that she loved so much."
In high school, Nguyen brought her disciplined dancer's attitude into her academics and extracurricular activities, including the Dance/ Drill team. Adele Nguyen recalled that her sister would often spend late hours at team practices, all the while maintaining her high grades.
Tracy was highly involved in school activities but also achieved rank six (in grade point average) among her graduating class of 2014 at West Covina High School, said high school friend, Vina Duong, now a rising second-year philosophy student at UCSB.
Duong and Nguyen shared five AP classes in their junior year of high school and grew close through a number of group projects as well as their involvement in the Renaissance leadership group.
Duong recalled the moment where the two realized they shared the same unique sense of humor: "We went to a leadership meeting. Then, Taylor Swift's song "Trouble" came on, and during the chorus, we both screamed [along with the song]. We sort of looked at each other and realized we were compatible."
Nguyen's hard work took her to UCLA, where she continued to balance her studies with the rigorous practice schedule of her competitive dance team, ACA Hip Hop, all the while maintaining her positive attitude and drive. Kell-Abrams said she first noticed Nguyen at their team auditions due to her standout performance.
"When I think of her and when I remember how she moved, all I am reminded of was how vibrant she was. She glowed and oozed life. She was incredible," said Kell-Abrams.
Despite long hours of team practice in less-than-pristine parking lots, Tracy never complained, Kell-Abrams said. Instead, she did her best to encourage her teammates and bring life to the practice space.
"I always looked to Tracy whenever I needed a boost of positivity or someone to forget my exhaustion with," Kell-Abrams said.
Outside of ACA Hip Hop, Nguyen also inspired others to take after her positive outlook on life.
"I think despite all the fun times of going out and doing things together, what captures her personality most is when we were studying together late at night," Lee said. "She'd always make sure you're okay and encourage you to do your best."
Though Nguyen only spent a year at UCLA, she left a clear impact on those around her. ACA Hip Hop dancers Jucel Andrin and Franklin Yu choreographed concept videos in memory of their teammate and friend, and a fundraising workshop was held by Foundations Choreography, a new UCLA dance team for beginning and intermediate dancers.
An anonymous group of friends also created a GoFundMe online fundraising page for Nguyen, which has raised almost $8,000 over the course of the month, with donations continuing to pour in from friends and members of the communities she impacted throughout her life.
Though the proceeds were originally intended to help with funeral costs, the organizers of the GoFundMe and the Nguyen family decided to donate the proceeds to charities (currently 20|20|20, UNICEF Tap Water Project, and Right to Education Project) in honor of Nguyen's philanthropic dreams.
According to an old note written by Nguyen, her goals for the future included helping the visually impaired through the organization 20|20|20, providing access to clean water, and expanding education. When tied with the fact that Nguyen's eyes were donated to someone in need eight hours after her death, a larger portrait of her legacy becomes clear.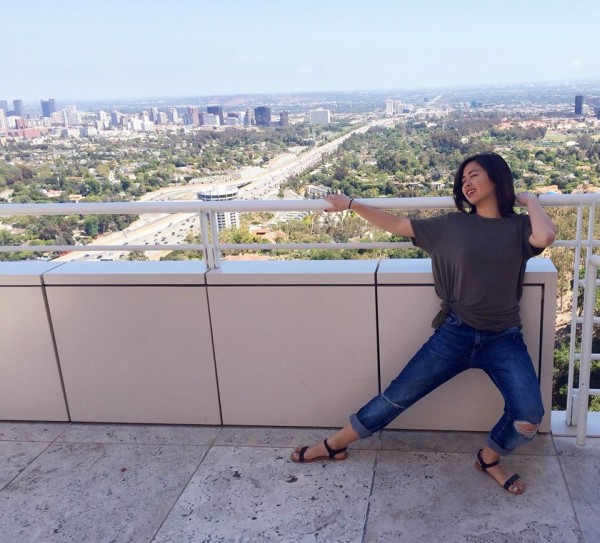 "Tracy wanted to make the world a better place for everyone," said Adele Nguyen. "We will continue Tracy's legacy by donating money to her charities, creating a jewelry business that Tracy envisioned that spreads love and compassion, and dedicating a scholarship program in her name."
Nguyen's funeral was held on August 15 at Rose Hills Memorial Chapel in Whittier, CA. The chapel was filled with Nguyen's family and friends, to the point that some stood throughout the funerary service. After the service, attendees released a multitude of balloons into the air, filling the sky with a colorful symbol of their final farewell.
Nguyen is survived by her parents, Don and Hanh Nguyen, and her siblings, Donald, Adele, and Ryan Nguyen. Her family was honored with a Certificate of Recognition from the California State Assembly for their efforts to fulfill Nguyen's dreams for a better world. Though Tracy Nguyen's life was tragically cut short, her legacy endures on through the impact of her kindness and love.