Taiwan is a small island with a global reputation for delicious food. The tourism industry in Taiwan is quickly picking up pace, due in part to the foodies who are flocking to night markets for cheap and delicious eats. The snack foods (小吃) sold at these markets are known for taste and quality, despite the fact that they are made by local vendors.
Night markets have been a major part of Taiwanese culture for much of its history, though they began as small gatherings for local vendors to sell their products. These markets transformed over time into central hubs for eating, shopping, and socializing in modern-day Taiwan. A plane ticket to Taiwan can admittedly be quite pricey, but there are a few ways you can get a taste for the food and the atmosphere without traveling overseas. The night market concept has been reproduced in LA, with events like the 626 night market, its downtown LA counterpart, and student-run night markets on campus.
Author's Choice: Top 5 Favorites
1. Boba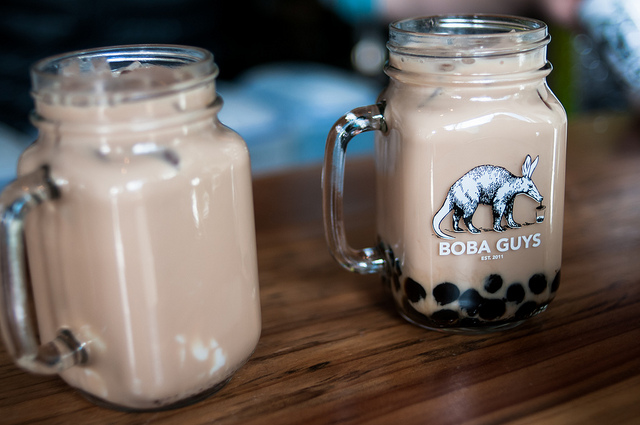 Arguably Taiwan's greatest export, boba milk tea is popular throughout the states and has even taken root in other countries as well. Chewy tapioca pearls are cooked and then placed in a cup of iced milk tea (plain or flavored). The possibilities are endless.
2. Stinky Tofu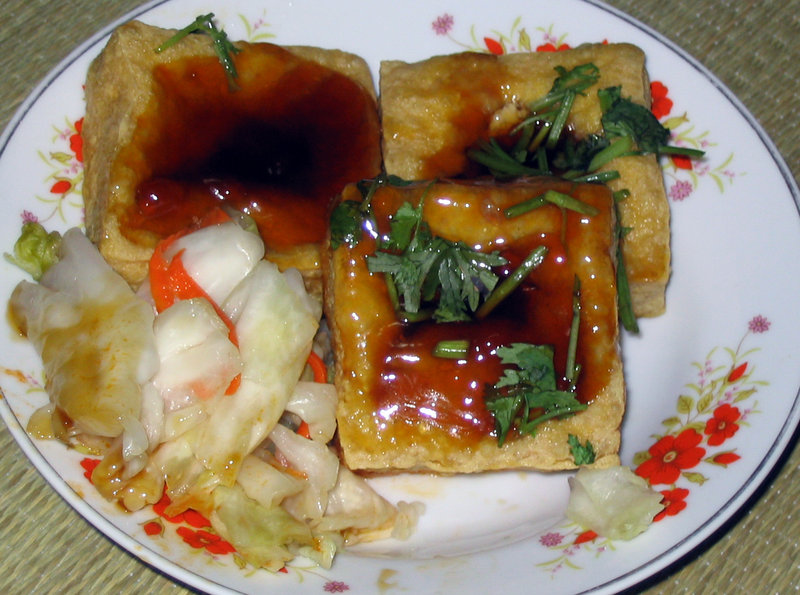 You will definitely smell this dish before you see it. Stinky tofu is a fermented, deep fried block of tofu – giving it a unique flavor (or off-putting, depending on your taste). Hold your breath, drizzle on some soy sauce, and enjoy!
3. Shaved Ice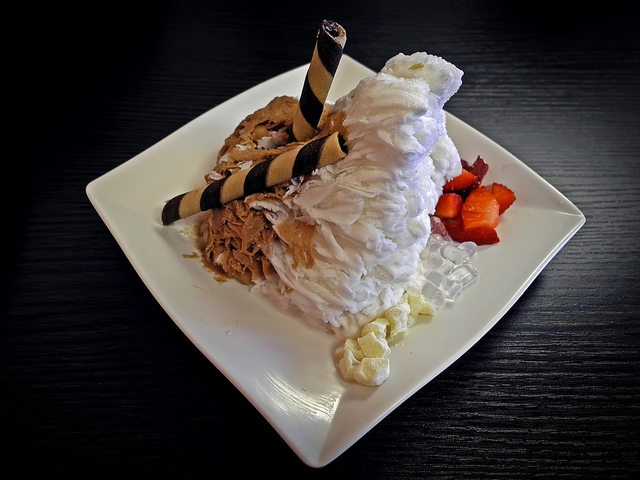 Shaved ice is the perfect solution for those hot, humid summer days. This refreshing dessert is literally a bowl of shaved ice mixed with condensed milk, various fruit, and sweet toppings.
4. Oyster Omelet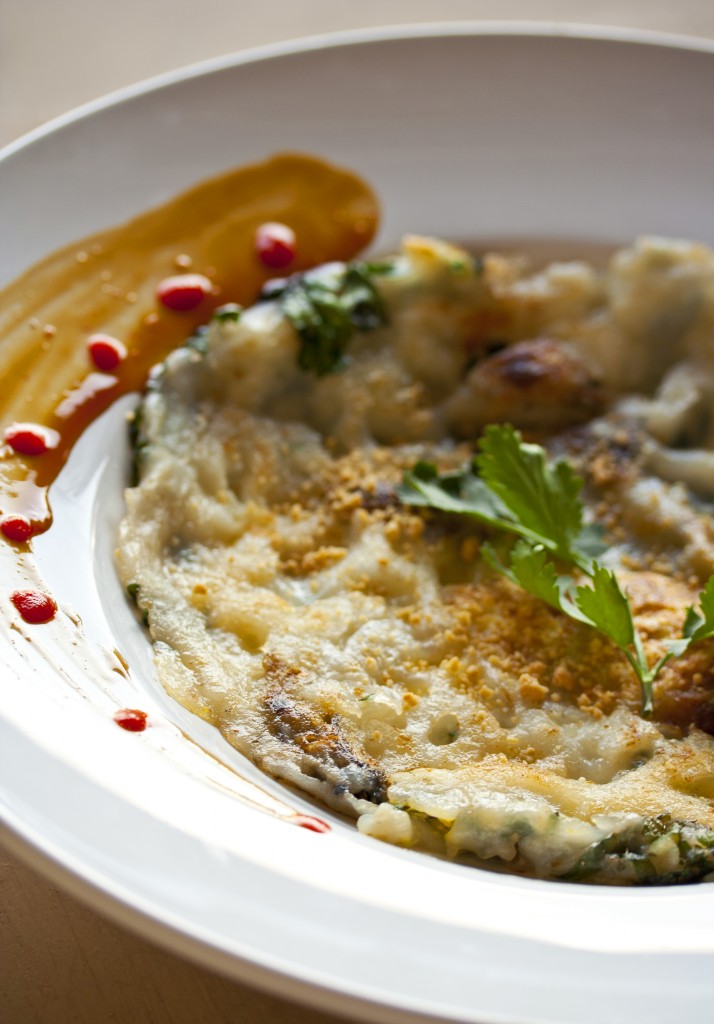 Not your traditional omelet, the oyster omelet is filled with small oysters and vegetables. Topped with a thick sweet sauce,  the dish has a sweet-savory flavor. It might sound unusual, but this dish is definitely a staple of Taiwanese street food.
5. Taiwanese Sausage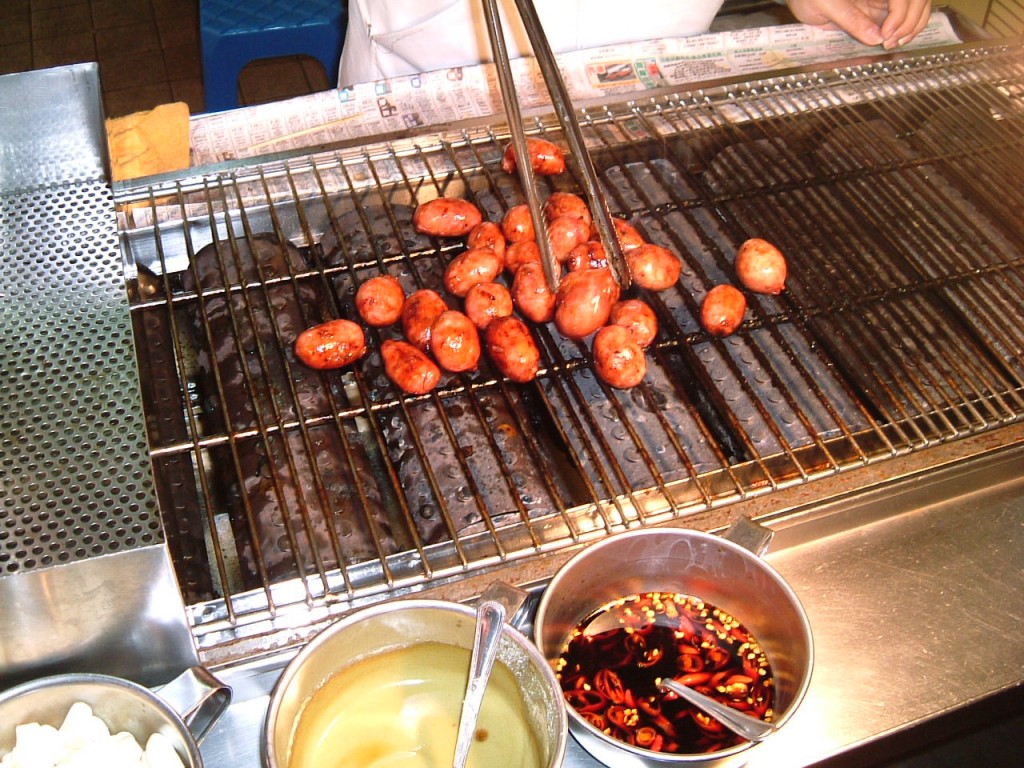 Taiwanese sausage is distinctly sweet and chewy, though most vendors will sell a variety of flavors. It can be eaten alone as a snack or with rice, in a bento box.