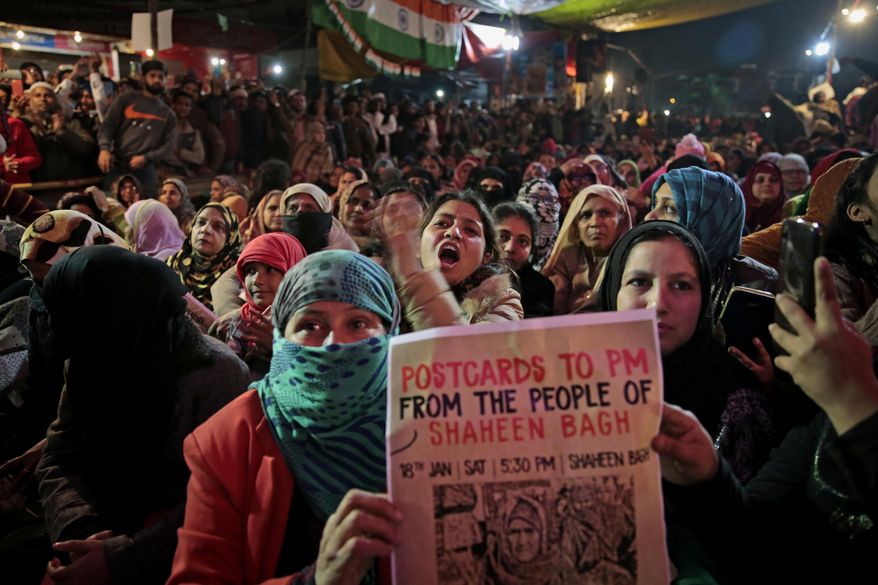 Peaceful protests conducted at three Indian universities regarding the country's new Citizenship Amendment Act (CAA) has resulted in violent government and police action across these campuses.

On December 11, 2019, the Indian government, run by current Prime Minister Narendra Modi's pro-Hindu Bharatiya Janata Party (BJP), passed the CAA. The reasoning behind this decision was that the amendment would ease the process of obtaining Indian citizenship for minority groups (such as Buddhists, Sikhs, and Christians) and majority groups (Hindus) from neighboring South Asian nations.

This legislation sparked concern among Indians in that it violates the parliament's official secular stance and can be used as a way to discriminate against members of the country's sizeable 200 million Muslim minority. The CAA and the subsequent potential National Register of Citizens (NRC) is suggested to place stress on Muslim inhabitants for being able to find proof of lack of affiliation with India's Muslim-majority neighbors.

Thousands of Aligarh Muslim University (AMU) and Jamia Milia Islamia (JMI) students began their peaceful protests on December 9 and 11, respectively, according to the Washington Post. On December 15, dozens of Indian policemen entered the campuses and incited violence against the protestors. Such violence included throwing tear gas, using grenades, and firing bullets. This and other such actions against university protests led to the death of over 25 protesters, and the severe injury of at least 70 more.

On January 5, 2020, protests taking place in Jawaharlal Nehru University (JNU), another Indian university with a substantial Muslim population, ended with a group of men in masks beating students with objects such as iron rods and stones. As many as 40 members of staff and students at the university were injured, and victims who informed the police during the violent escapade received no help from the Delhi police during the attacks.

All universities in question have a majority Muslim population, which creates more of a direct link between the law being protested and those who will be affected. Under the act, individuals from non-Islamic "persecuted minorities" listed above from bordering nations may use CAA in order to file for citizenship; however, the same cannot be said for Muslim individuals, who the government claims do not fall under the persecuted minority category since it is the majority religion in Pakistan, Bangladesh, and Afghanistan.

This poses a series of cascading issues in that many families who live in poverty (an already-large issue within Indian society) cannot feasibly provide legal documentation of citizenship. Uttar Pradesh, a region of India whose religious composition includes nearly 40 million Muslims, is also the poorest of all of India's provinces.

The universities listed above, in addition to being majority Muslim, also have a history of supporting and protesting in favor of more left-wing policies, a stark contrast to those supported by the BJP. Despite the escalating violence in many parts of the country in protest of this law, more and more Indian colleges, technological institutes, and film institutes, have stood in solidarity with the victims of previous police brutality.
Police brutality and religious persecution are not issues that are new or unfamiliar to university students in the United States. The outrage has also spread to college campuses within the United States and the United Kingdom. Students at Columbia University, Stanford University, Harvard, Yale, University of Sussex, and Oxford University either staged silent protests at their own campuses or drafted a letter to victims at AMU and JMI expressing their support.With many campuses closer to home getting involved in condemning acts of violence and protecting the right to peacefully protest, traction against CAA is set to gain more international awareness.