College graduates are having trouble finding a decent wage-paying job in their field after dedicating their entire life to education.

Being able to strategically sell yourself and your passions is necessary to enter a given field, because making connections that will have a lasting influence in your future is not a skill many students leave universities with.

While the unemployment rates for college graduates have been decreasing, the student loan debt has been doing the complete opposite. In 2019, the total student loan debt amounted to $1.56 trillion.

Not only is there a pressure to find a job to start paying off those student loans, there is also a realization of how overwhelming, daunting, and competitive it is to enter the job market.

This is what makes BruinSynaptoGenesis (BSG) a crucial networking resource for undergraduates in Psychology, Cognitive Science, Neuroscience, and Psychobiology majors at UCLA.

Inspired by the lack of networking organizations for inspired by lack of networking opportunities for non-academia focused Psychology majors, president Hetvi Doshi and a group of passionate students that make up the Executive Board, established BSG during Winter Quarter 2018.

This networking organization is primarily dedicated to ensuring psychology and related majors at UCLA have access to resources and skills that are necessary to enter the job market after graduation.

"You can spend years and years struggling [to get a job in industries], and you may be the best but they might still not hire you just because of some flaw in networking," says president Hetvi Doshi.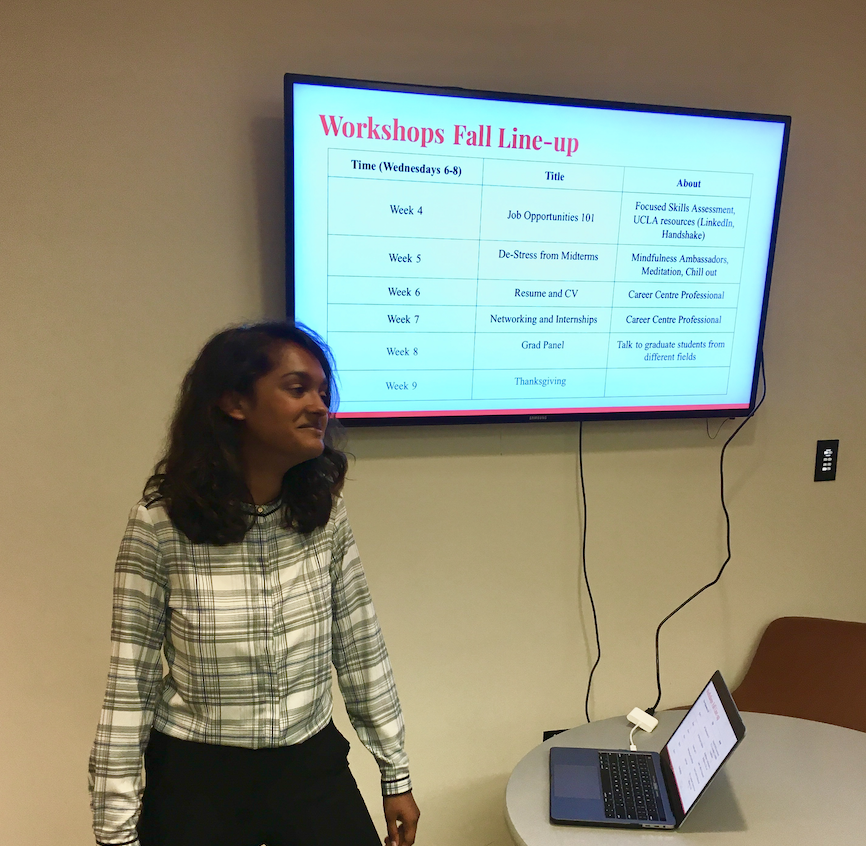 As a BSG member, there is an emphasis on investing in the communication and networking skills necessary to get that job.
From hosting workshops to help improve networking skills, organizing speaker events and graduate panels, and through offering graduate-student mentorship, BSG is also dedicated in preparing its members who are focused in pursuing careers unrelated to academia. 

In addition to building skills, another focus of the organization is to show their members that a STEM or Social Science degree is versatile. 
In other words, there is a huge emphasis on exposing BSG members to all the possible fields they can work in. While the main emphasis of the networking club focuses on those in psychology, the underlying purpose of this club is to present members with career possibilities that pushes beyond becoming therapists or researchers.

With a selective application cycle that occurs once a year during the beginning of Fall quarter, there is a strong preference for candidates who have a drive to find out what career possibilities are in the world for them, the will to put in the effort to connect with professionals, constantly grow their networking skills, and learn how to use their degree.
This is the reason why many of the opportunities provided by BSG is limited to club members only (the general public may attend speaker events). 
"Being a part of this club is so beneficial because the contacts and the skills you will leave with will stay with you the rest of your life," says Doshi.

BSG membership is year-long and includes access to all BSG events and networking opportunities. In addition to this, members will also have the opportunity to use the networking skills they have gained from workshops to find and host guest speakers for the club at the end of the year.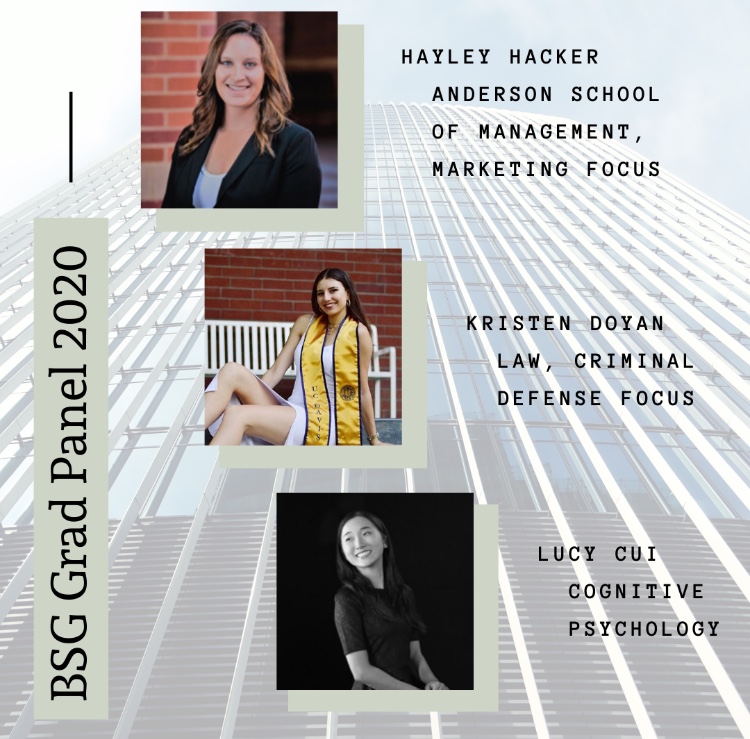 To keep up with upcoming speaker events, follow their social media accounts listed below:
https://www.facebook.com/bruinsynaptogenesis/