Friday, October 28, marked UCLA's annual Pilipinx American History Month (PAHM) Festival.  The festival highlighted the different Pilipino organizations found on campus; celebrated the past and present; and featured traditional cuisine, demonstrations of dance and martial arts, and even trap music from a DJ.  
Despite the amount of activities offered at the PAHM Festival, it became glaringly obvious that its true strength lied within its community.  While the event aimed to increase visibility for the clubs involved, organizers emphasized inclusion of everyone in the UCLA community, not just Pilipino students.  As a result, participants of the PAHM festival were able to explore Pilipino culture and history without inhibition, learning the national dance of the Philippines and Pilipino martial arts, while experiencing performances from groups such as Tinig Choral and Samahang Modern.  Without further ado, here are snippets from some of the people behind the PAHM festival.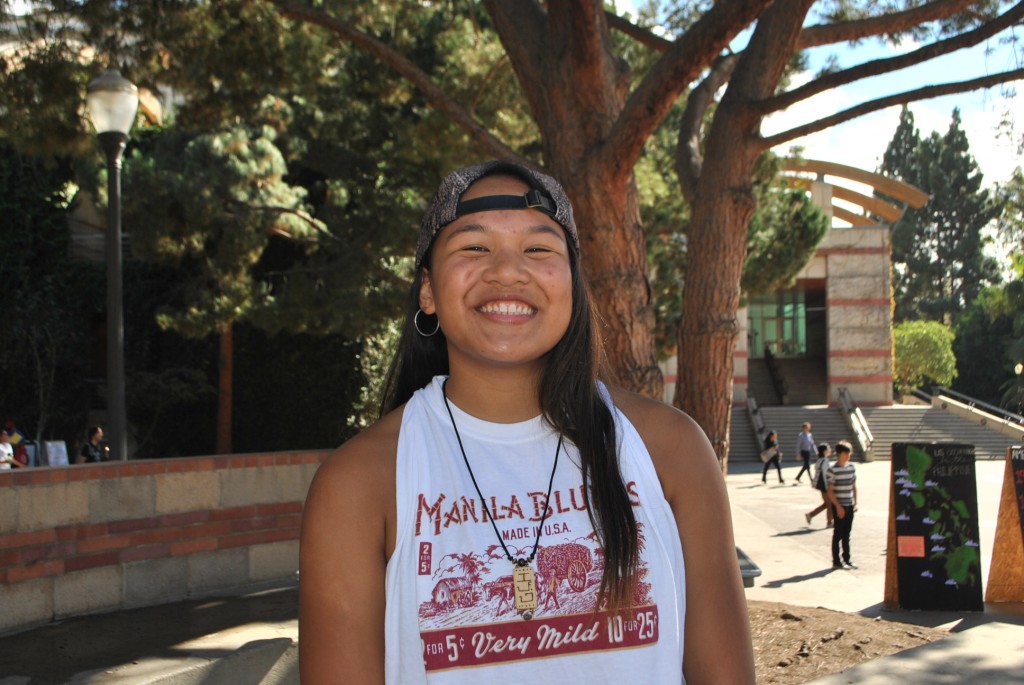 Noodle (Natalie) Bagaporo, President of Samahang Pilipino:
"This is the PAHM festival, which we have every fall quarter.  This one is special because we finally got it in Bruin Plaza.  We really wanted to get visibility for our culture so we had the food out here, the dances and performances, and the clubs out here.  The clubs are part of the Mabuhay Collective, which is the overall collective of Pilipino clubs at UCLA, so we had them table so that the Pilipino community at UCLA can see the resources we have for them, and for everyone else, just get an opportunity to learn about our culture and experiences."
"Being Pilipino American, to me, has been a journey, a lot of questions, self-discovery, self-creation.  The thing about Pilipinos are that we are such a diverse group of people due to our history with colonization and new generational conflicts that being Pilipino or Pilipino American can't be defined by a couple of sentences, and to me, being Pilipino American means being a part of a beautiful and diverse community, it means representing the struggles of your answers and paving the path for future generations.  It means celebrating the great food, dances, and artwork.  Being Pilipino American means being different, and when it comes to being Samahang, Pilipino American, I just have the most love for it.  It comes from the heart, it's word vomit, I know, but it comes from the heart."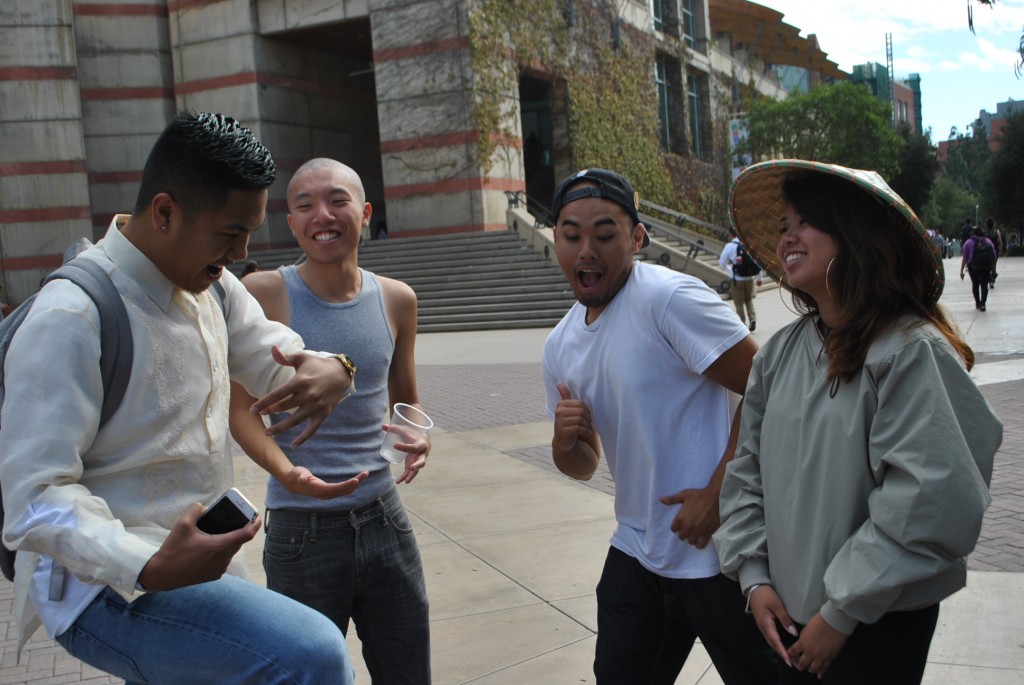 Andrew Sam, Samahang Pilipino and Pilipino Transfer Student Partnership:
"So SPCN is a cultural night we play in Royce Hall every May.  It's like a play – no, a musical, that showcases the cultural dances.  It's an original story, an original concept, and in between all the scenes is the cultural dances.  And the musical aspect tries to tell a story about the issues the Pilipino community faces."
Jonathan Alcantara, Samahang Pilipino and Pilipino Transfer Student Partnership:
"Also, we're trying to make Cultural Attire Wednesday happen.  Wear your cultural attire….  every Wednesday!"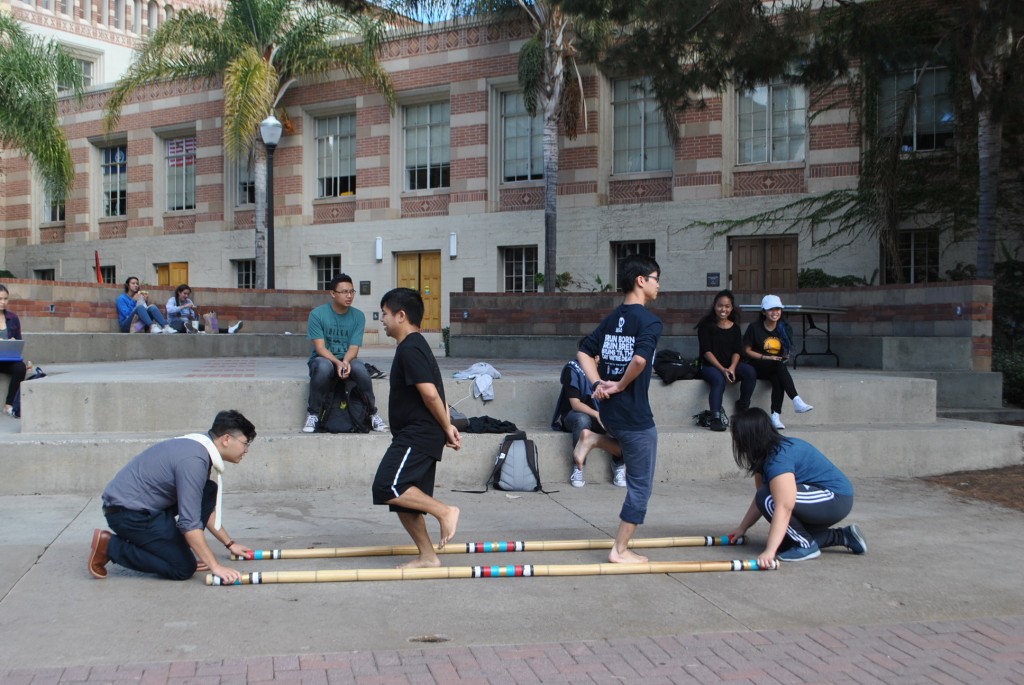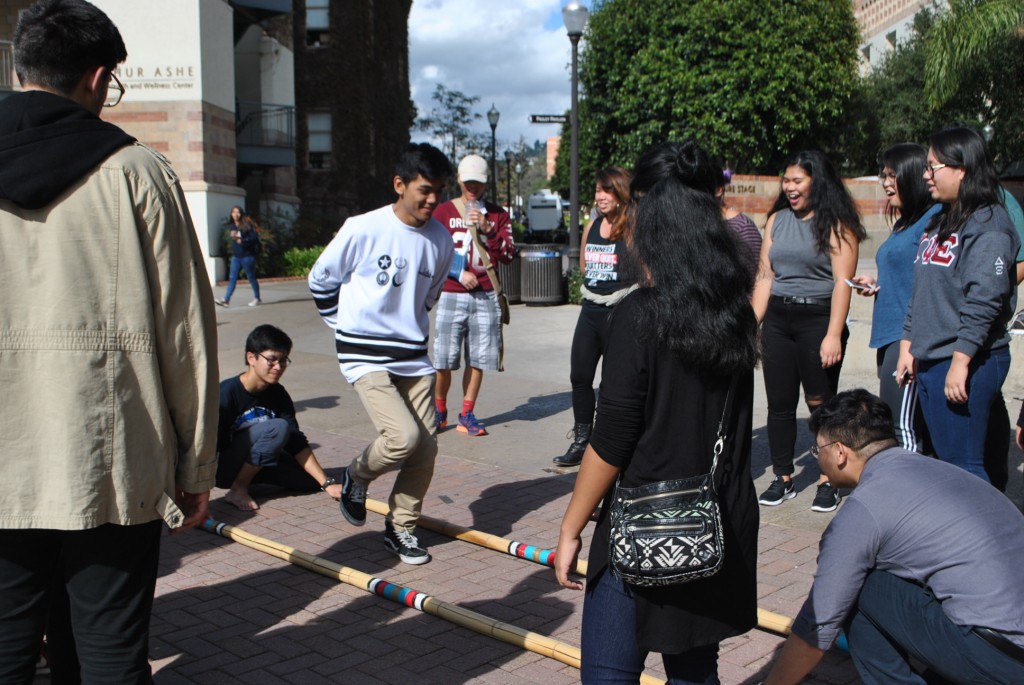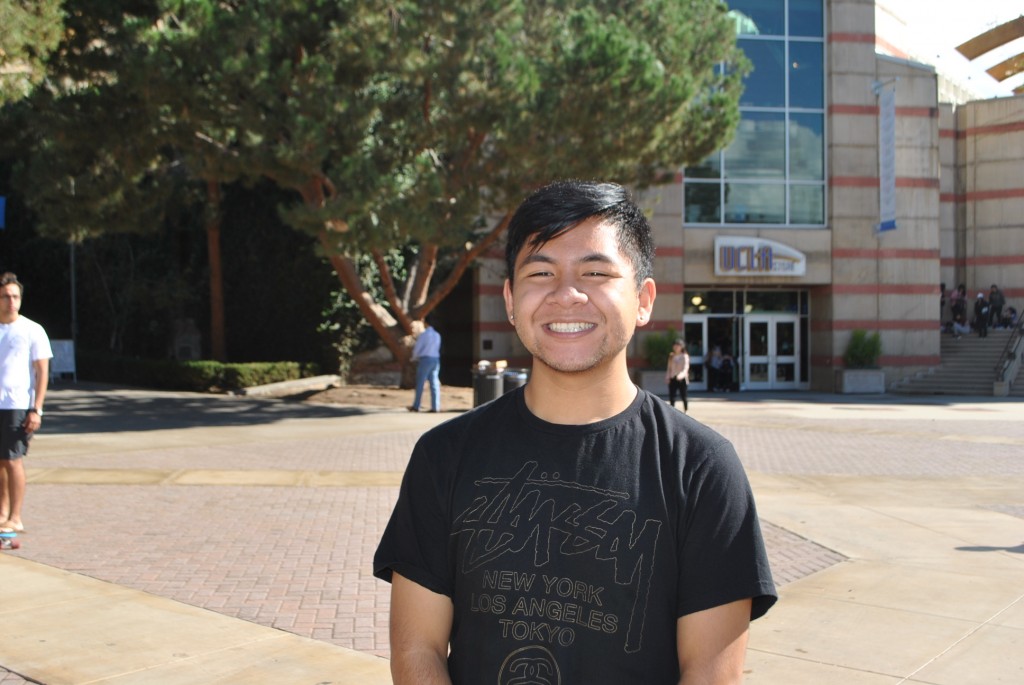 Austin Devera, Dance Troupe Co-Coordinator for Samahang Pilipino:
"This dance is called tinikling.  It's one of the most well-known dances of the Philippines.  It's considered the national dance of the Philippines.   The dancers mimic the movements of the tinikling birds.  As they move, they mimic the movements of the tinikling birds trying to escape from the bamboo traps the farmers set for them."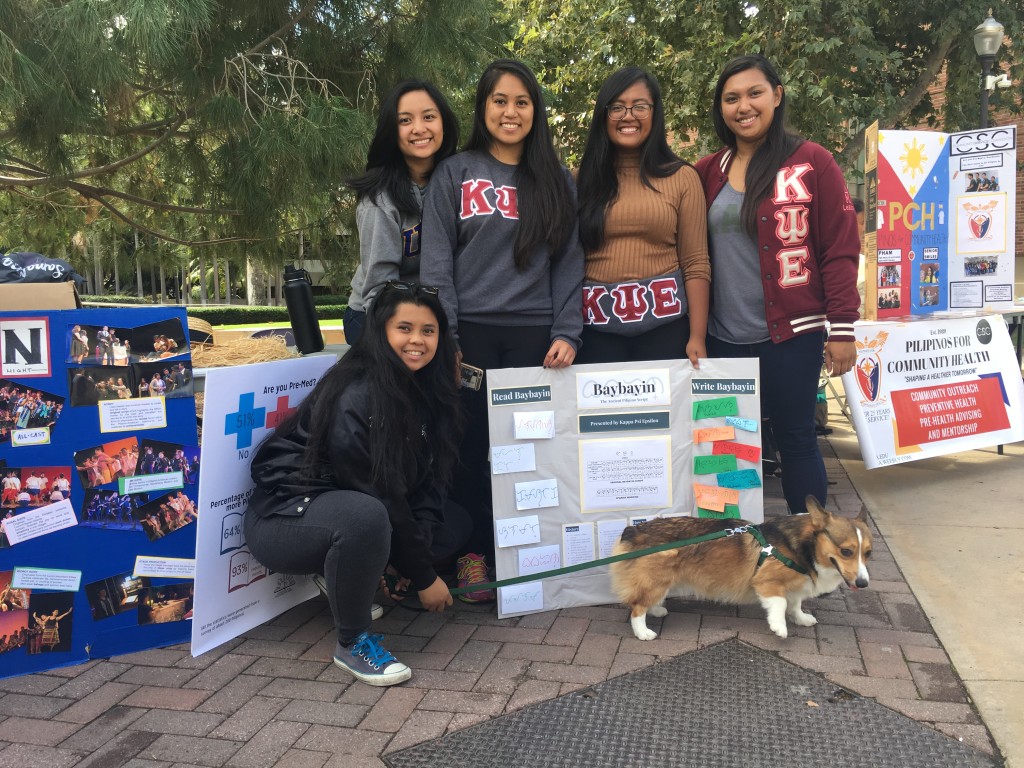 Ashley Basco, Social Chair for Kappa Psi Epsilon:
"So right now we are doing a Baybayin workshop, which is the ancient Pilipino writing system.  The Spaniards tried to completely eradicate it, but it still lives on, and it's a part of the visibility we are bringing to it, and to the Pilipino community, as well."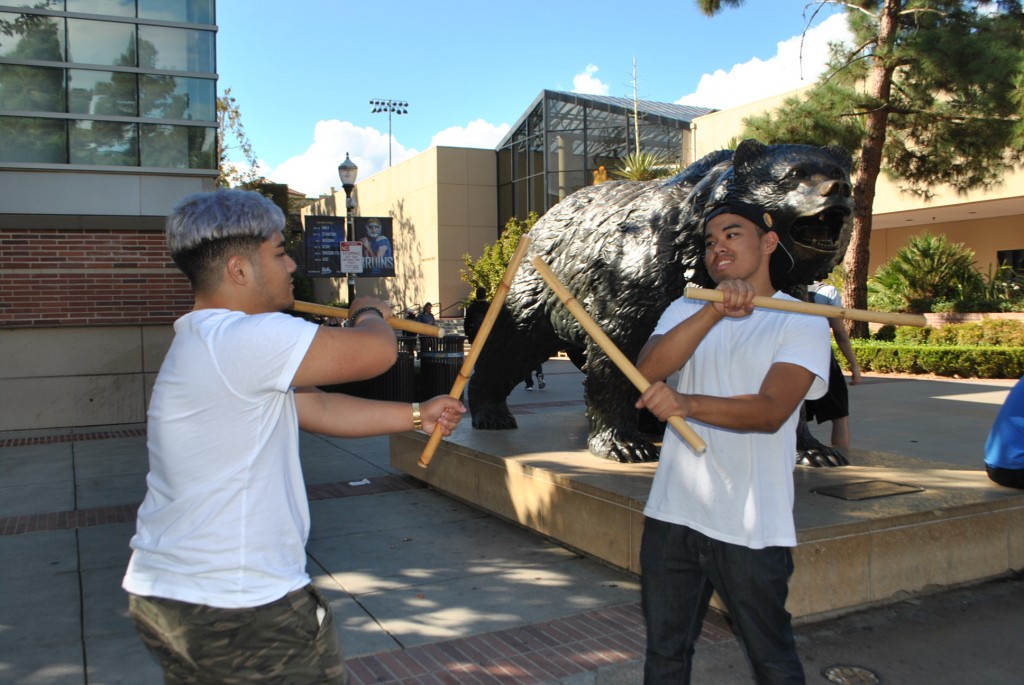 Michael Estabillo, Samahang Pilipino, Pilipino Transfer Student Partnership:
"Pilipino Transfer Student Partnership, or PTSP, is a club which helped me, a Bay Area transfer, to be more confident as a transfer. They are a welcoming group of people that helped ease the transition to becoming a UCLA student and helped foster my growth as not only a student, but as a Pilipino transfer. They actively advocated for transfer issues and provided the academic and social resources for transfers like me to feel accepted. Last year, PTSP accepted me with open arms and became that nourishing community that I didn't expect for myself to find in UCLA."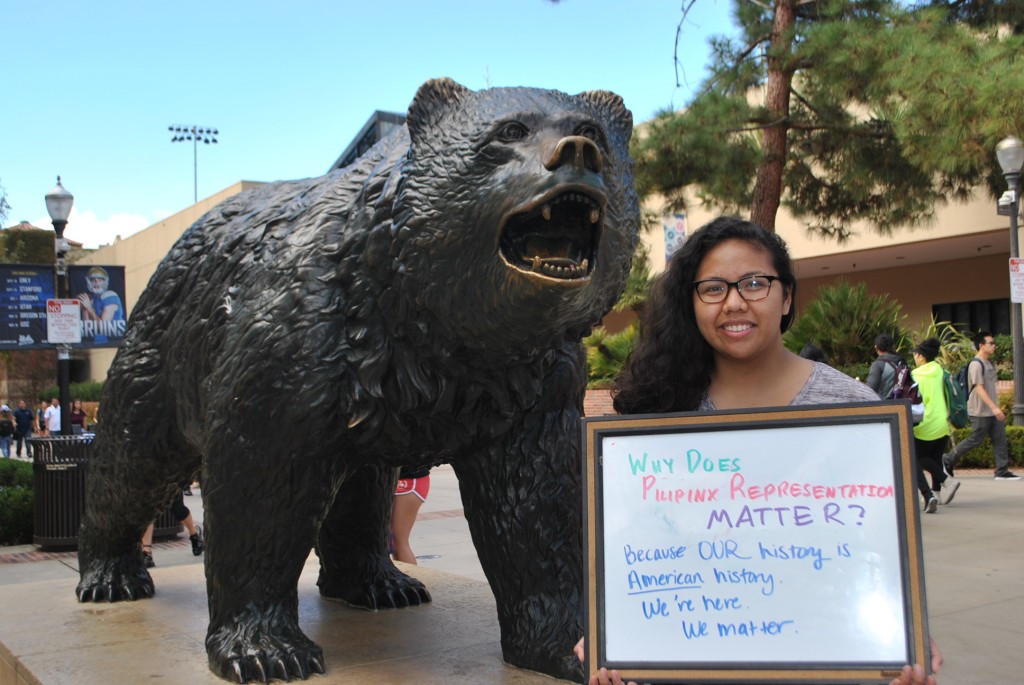 Therese Nicole Diñoso, Cultural Coordinator for Samahang Pilipino:
"For Samahang Pilipino's upcoming events, this quarter we have the Justice for Filipino-American Veterans March, where we work with Pilipino organizations to march in protest for Pilipino veterans who fought in World War II but never got equal benefits and rights as other veterans.  We are also working on a Historic Filipinotown exposure trip to take students to Los Angeles and understand the historical and cultural context of Pilipino history in Los Angeles itself, as it houses the largest Pilipino mural in the U.S."
Special thanks to Samahang Pilipino, Pilipino Transfer Student Partnership, and Kappa Psi Epsilon for their contributions, as well as Michael Estabillo and Jonathan Alcantara for their efforts in connecting the author to these contributors.