If stand-up comedy were a licensed form of therapy, then Margaret Cho would have a Ph.D, spreading healing through laughs from one town to the next. Her upcoming comedy tour, "There's no I in Team, but There is a Cho in Psycho," focuses on her belief that it is OK to be angry about social injustices like racism and rape culture, and it is OK to talk about it in an unapologetic way.
The Korean American Cho, who acts on her own terms, stands in contrast to the stereotypical image that Asian Americans are seen but not heard. She opened up her "I'm the One That I Want" one-woman show by recounting her experiences with the doomed All-American Girl show that was neither Asian enough nor American enough, according to critics and the Asian American community.
Cho, 46, is well aware of the precedent she set as the leading actor for the first Asian American show on network television that debuted over 20 years ago. Although her recent show, TLC's All About Sex, faced cancellation woes similar to All-American Girl, Cho still has the opportunity to talk about sexuality in her "psyCHO" tour starting October, which includes a Nov. 14 stop in Los Angeles at The Wiltern, after Showtime's Sept. 25 release of her comedy special.
Starting her career at 14, Cho developed a large following not only because of her sharp wit and humor, but also for her activism in LGBTQ rights. She also started the #BeRobin campaign in memory of friend and mentor Robin Williams to carry on his legacy of giving back to the homeless population.
Cho reflects back on how her comedy has changed over the years with Pacific Ties, sharing her excitement for Fresh Off the Boat's success and the state of Asian American representation in Hollywood. Cho has since landed a guest star role as Ken Jeong's sister in Dr. Ken, which will premiere on ABC's fall line-up.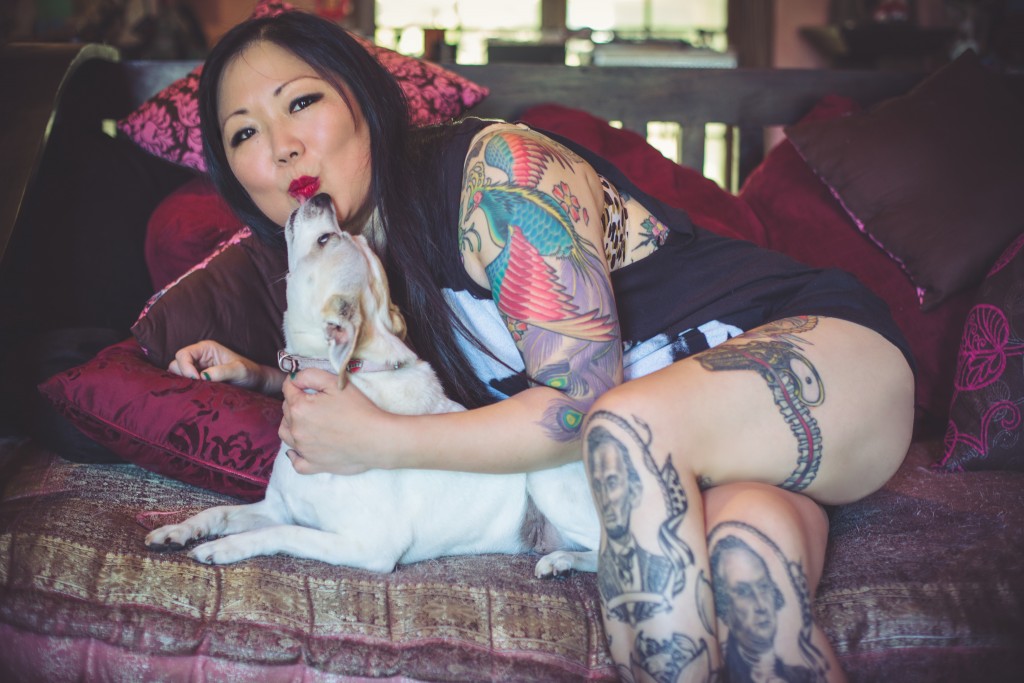 What is your upcoming tour about?
I think it's going to be all about how you process anger about racism and police brutality, to figure out how to process around rape culture. I'm a victim and survivor. I'm talking about it as a survivor of rape, such as when instances like Bill Cosby happen in the media. I talk about letting go of mentors like Joan Rivers and Robin Williams. I talk about bisexuality. People need more of an explanation about that.
Why those topics?
I try to keep up with what's happening in the world, talking about current events in an insightful way. There's a lot to talk about in the world. I learn about everything and write about it too on social media.
What do you hope your audience will get out from your comedy tour?
It's a funny show. It's a show that's very much alive. It's shifting and growing. It's a good time to see me.
You said that you are a survivor of rape. What was the healing process like and how do you plan to talk about rape culture in your comedy tour?
I think the healing process is constant. It's not as linear as something happened, then I healed, and everything is OK. In a sense, I think it's part of the healing process to be able to incorporate it in my work. There are a lot of ways to heal, but it's never as simple as a journey as from A to B, from abuse to healing. It's something that is a continual experience that changes. I'll be talking about that change. And how your sexuality and relationship to your body changes.
What's your take on Bill Cosby?
I think it's unbelievable that it took so many years to come forward and speak about Bill Cosby. We didn't believe the survivors for a long time. I'll definitely talk about it as the case develops too. A crime like that, the aftermath of that, does not have a statute of limitations. For a person's spirit, a psychic wound like that is there forever, so I think it's unfair that there is this idea and reality of Bill Cosby that he will not face any consequences.
As someone who identifies as LGBTQ, what do you think of the conservative Christian Korean groups who are anti-LGBTQ?
It's really scary and I feel bad for the gay people who live in Korea. You can't take a picture at the pride parade. [Those groups] try to justify this hatred of gay people even though it can't be justified by the bible. It's another form of bigotry. There's a myth that there are no gays in Korea. So you feel invisible because if 'there are no gays in Korea, then how am I gay.' That puts you in a difficult position.
You're known for your activism in LGBTQ rights. But what's your view on the current state of Asian American activism?
It's growing. There needs to be a more consistent Asian American voice of reason. That's why I like Phil Yu a lot. There's a need for Asian American activism, to join in on the conversation on race. I talk a lot about police brutality. There are a lot of the problems with police brutality and the fight between whites and blacks. Korean Americans' lives were affected too. That somehow complicates the argument that it's a black and white struggle, which is the way that media portrays it. But it's a much broader struggle. It's something that complicates the argument about race, and what we consider as race. We as Asian Americans need more of a voice in this argument about race in this country.
What should Asian Americans bring to the conversation about race in this country that is often rendered invisible?
I think we should talk about it in a way that expresses how we feel and I think addressing all racial conflict and talking about race in a way that applies to us but also being very open about what other people have to say. Knowing that we have a voice and a lot of opinion. Racial awareness, racial tension, police brutality—they affect us in different ways. We need to give ourselves permission to feel like we can be involved.
Did you watch the first season of FOB? What do you think these moments signal for the future of Asian American representation in television?
I enjoy that there are so many more Asian people on TV. I love Fresh Off the Boat. I helped a little bit when Eddie Huang was developing it. I'm really excited about Ken Jeong's show, [Dr. Ken]. I know it's going to be great, he's so funny. I was able to offer advice there. I'm talking to Ken right now—whether or not I'm on the show, I'm proud to have helped it happen. I created it, in a sense 20 years ago, with my own show.
Yes, people were excited to see an Asian American family on TV for the first time in 1995. What are your thoughts on it now?
Personally, it was difficult because All-American Girl didn't connect with me as a comedian. We were doing an innocent family comedy. Now we can write with more subtlety. Being Asian American then was such an outlaw idea that we had to have an innocent appeal, and not be edgy at all—it had no teeth. It didn't serve me as an artist back then.
You've done stand-up comedy for 32 years. What do you always make sure to pack in your suitcase for the road?
I usually have different things in my suitcase, but I always pack for different kinds of weather. I always have my passport. I always have enough in my suitcases that will last me one year on the road. The pain is carrying your bags. I've had the pain of having my baggage lost. One time, I was in sweats and a sports bra coming off the plane. I went to Rosie O'Donnell's show with that on. The Saturday Night Live studio was kind enough to lend me clothes.
What's it like to be a Korean American pop culture figure?
I think now I'm such an ajumma (older Korean lady who gets a perm and wears the weird shower shoe sandals and is always in a printed elastic waist, sweater vest). It's very rewarding to get to that status. Nobody treats me like a rebellious kid. I'm no longer a gijibae (a nasty, bad girl). With [being an ajumma] comes a lot of respect.