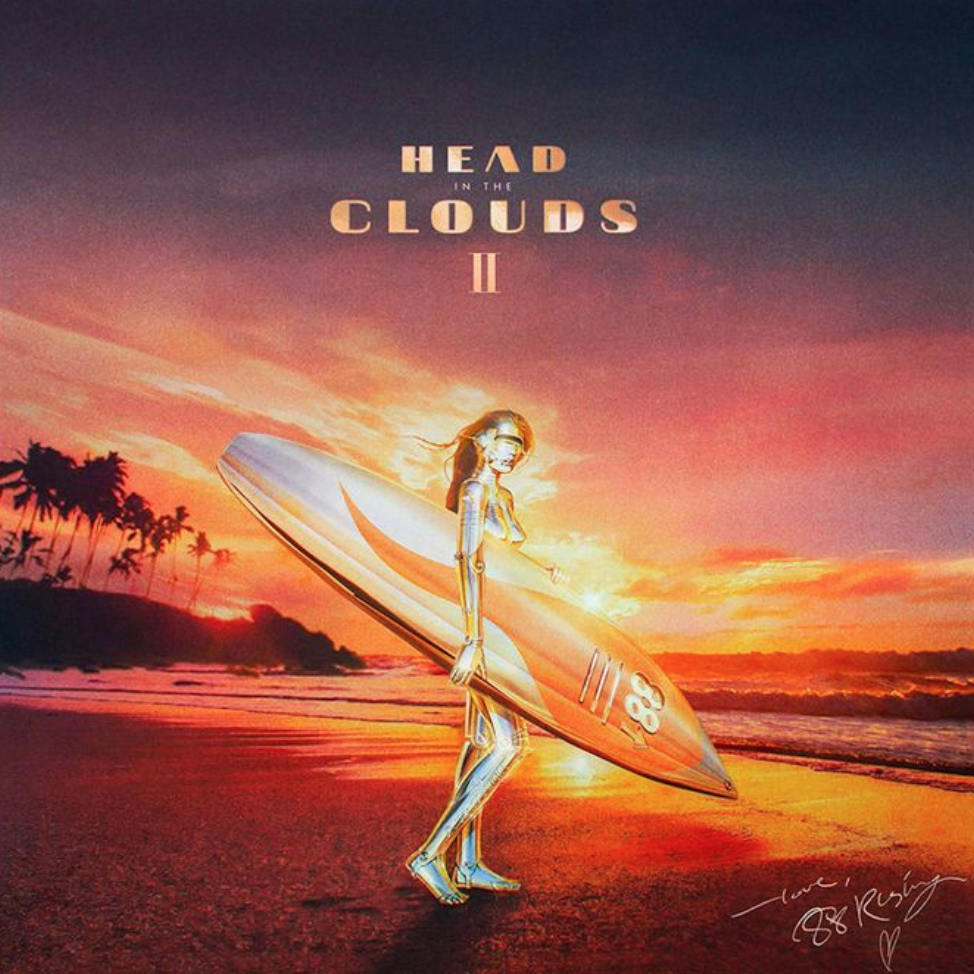 88rising released their second compilation album, Head In The Clouds II, on October 11, 2019.

The album spotlights a large range of talented artists. However, one of the standouts in the album lies within the fourteenth track, titled "I Love You 3000 II."

Originally written and produced by Stephanie Poetri, "I Love You 3000 II" is a remix that features the melodious voices of both herself and Jackson Wang.
---
What was your initial reaction when you heard this song?
AL: My ears were blessed! This song is soothing, romantic, and makes me feel so happy. While I cannot relate to being in a serious relationship that leads to marriage, there seems to be a sense of relatability that connects me to this experience through their voices. I just wanted to play this song over and over again. Above all, I loved every single reference to the Avengers. I was hooked, and I wanted to find out more about the song and who sang it. Without a doubt, this song easily became one of my favorites from the album.

SZ: I liked this song after listening to it for ten seconds and saved it to my collection. Both of the singers have beautiful voices. The melody is romantic and peaceful, and the lyrics are sweet and sad at the same time, because although it is a dialogue between a couple who both foresee an upcoming proposal, the reference to the Avengers is kind of sad. I have to admit that when I was watching Avengers: Endgame I cried a lot. Every time I heard the phrase, "I love you 3000", I can't help but think about the movie. But overall, this song is now one of my favorite songs and I listen to it almost everyday.
Have you heard of these artists before? If not, how did you come across this song?
AL: I will admit that I have not heard of either artist before this! Nor have I heard any of their music before. Do I have regrets? Yes. Do I look forward to going down a rabbit hole of music discovery? Yes. I am glad to say that my decision to listen to this album introduced me to these two talented musicians! The only reason I knew this album had been released is because I have heard a few songs from Rich Brian and Joji. In fact, I follow Rich Brian on Twitter and he's hilarious. He also posted a few snippets and promo material of the album, so of course I had to give it a listen. Since I first heard the song, I have already watched Stephanie Poetri's Genius interview, and it makes me love this song even more!

SZ: I have watched several episodes of Jackson's entertainment show. I am not a fan of his, but I like him because of the humour and gentleness he expresses in the show. I thought he was a rapper, and this song is actually a surprise. I have some friends who love him and they were bombing me with this song, which is how I started to know about it and became hooked. I have never heard of Stephanie Poetri, but her voice makes me regret not knowing her earlier. Now I like both of them, and I will definitely listen to their songs in the future.
Would you recommend this song?
AL: Heck yeah! Listen to this song and then the entire album. Watch the music video for "I Love You 3000 II" down below!!!

SZ: I've already recommended this song to several of my friends! There is another version of this song in which Stephanie Poetri sings the whole song by herself, and the music video for this version is also different.
---
by: Snow Zheng and Amanda Leutmixay