Established in 1994, the Association of Hmong Students (AHS) hosted its fourth annual Hmong Awareness Day (HAD) event at UCLA on April 5th, 2017.
To second-year AHS Secretary, Paja Thao, "HAD is an opportunity to make people on campus aware of my identity, where I'm from and who I am. It is a very important day for me because I'm able to immerse my friends on campus on what my culture has to offer and what my experiences was as a Hmong-American."
The Hmong are an ethnic group from China, Laos, Thai, Vietnam and Myanmar.  
The UCLA community were welcomed with the opportunity to fully immerse in the Hmong culture through sensory, educational stations that included history, art and food.
The Hmong history station demonstrated a timeline of political events surrounding the Vietnam and Secret War that affected the Hmong people and pushed the population to disperse and find refuge in a number of Southeast Asian countries and throughout the United States.
The arts section included language, clothing and dance.
Third-year AHS External Vice President, Linda Moua, taught students the phonetic Hmong alphabet along with a few common terms like greeting words and pronouns.
AHS also showcased traditional Hmong clothing at the event modeled on its organization members.
Hmong garments are either handmade or bought from a seamstress at the annual Hmong New Year celebration that begins in November. The clothing typically responds to the two main dialects: white and green. White dialect speakers wear white skirts, whereas green speakers wear colored skirts. However, traditional Hmong clothing has evolved to accommodate a modern generation within its cultural group.
Keeping consistent with the visual presentations that the event is predominantly revolved around, AHS incorporated a traditional Hmong dance tutorial. With Hmong music in the background, interns taught enthusiastic spectators a short snippet of a full routine.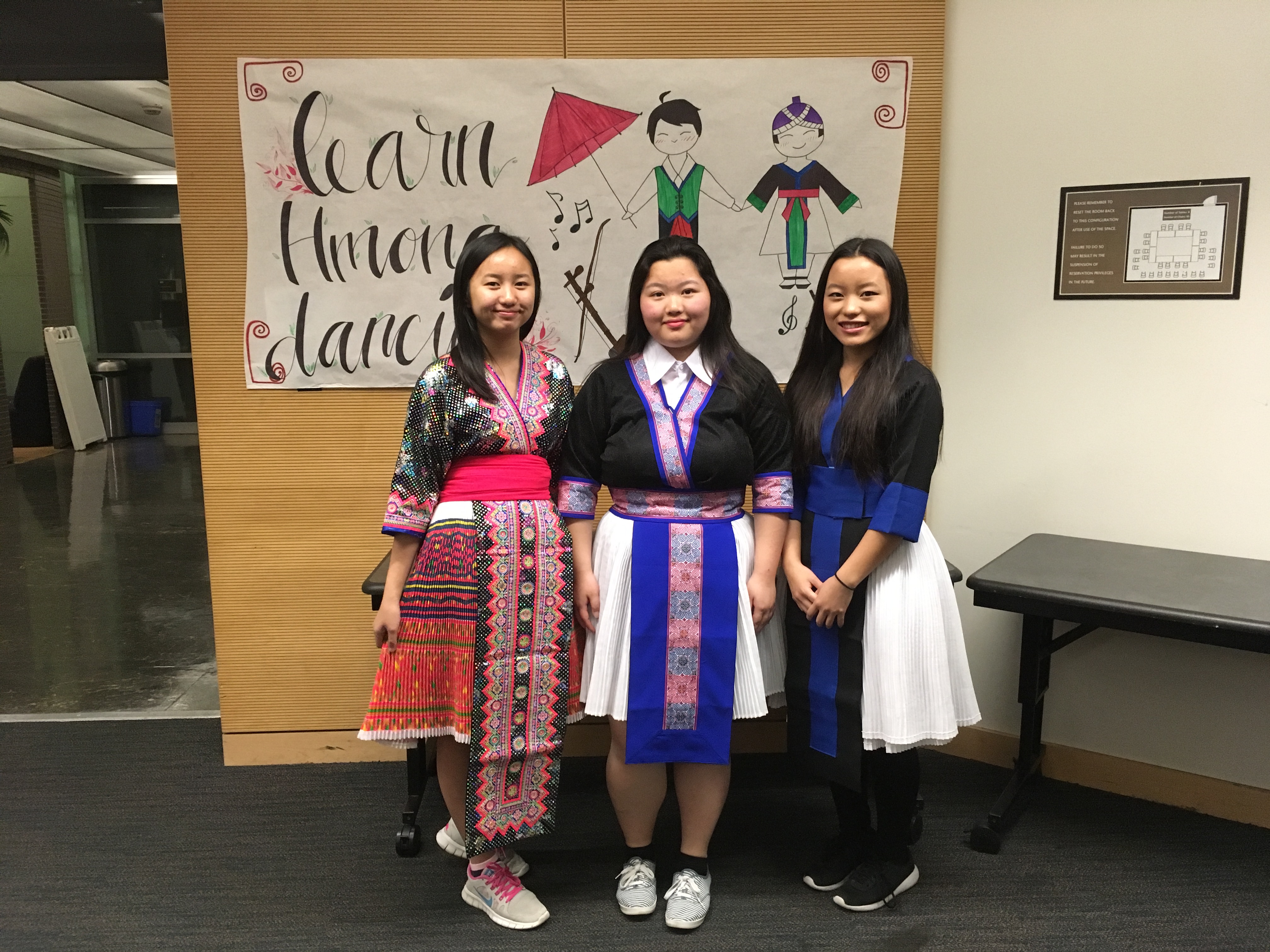 The UCLA community was also presented with a selection of Hmong dishes, including white rice, boiled salt and pepper chicken and Asian sausage, to relish. The Hmong dishes are heavily influenced by the other Southeast Asian cultures they are surrounded by. However, the one thing that distinguishes Hmong cuisine from neighboring cultures is its traditional religious beliefs regarding chicken. Postpartum, Hmong women must have a boiled chicken diet for a month to help their bodies heal and recover faster.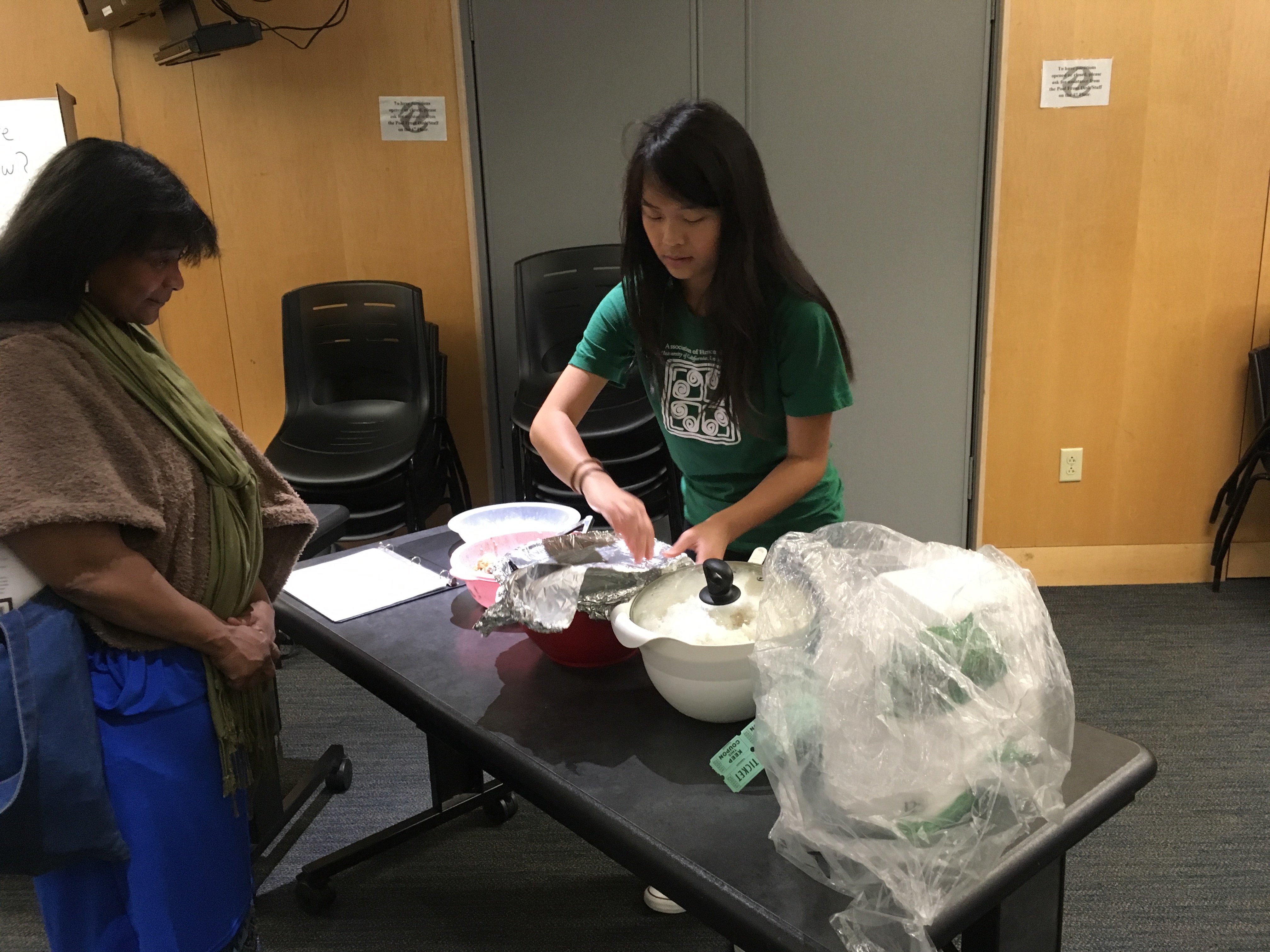 Despite having a low number of participants compared to other cultural groups, AHS's main objective is to establish and foster cultural awareness and identity, to provide a safe space on campus for Hmong students and student allies, and to encourage its members to become conscious student leaders for the Hmong community community.
AHS provides a support system and mentorship for its members through open discussions revolving around identity during its weekly meetings. In addition to weekly meetings, the AHS community challenges and provides opportunities for its members to gain leadership experience through various programs like its annual Higher-education Movement: Our Next Generation (H.M.O.N.G.) high school conference that will take place April 28-30.
"I continue being involved with AHS in hopes of providing a support system for lowerclassmen the same way AHS has done for me. I also believe in the work that AHS does, such as bringing awareness of the Hmong people to UCLA," says Linda Moua.
With a welcoming environment for students to engage in the Hmong culture, "AHS is dedicated to upholding the voice of the Hmong community through advocacy for higher education and addressing community issues that are overlooked."