Recently at San Francisco State University, the faculty, students, and alumni of the College of Ethnic Studies held a mass protest on the inadequate funding that has been detrimentally affecting their department.
With the recent discussion concerning the department's funding, the importance of ethnic studies once again comes into question.
This is not the first time members of the college campus protested on the issue of an inclusive representation for different ethnic communities in higher education.
From November 6, 1968 to March 20, 1969, the UCSF Black Student Union and Third World Liberation Front (TWLF) led a five month strike with students, faculty, and other members of SFSU fighting for representation in academia. They rallied together, shouting "On strike! Shut it down!" while conducting massive teach-ins and picketing to inform the community of the ongoing strike and lack of inclusion.
As a student of color, taking an ethnic studies course related to Asian American studies at UCLA helped strengthen my connection with my grandparents and parents.
Not only am I able to learn about Asian American experiences and histories in class, but I am also able to tie them back to the experiences of my family.
My family's migration from Vietnam to the Philippines and finally to the United States was not by choice, but by force. Eventually, they had to adopt America as their new home and learn to assimilate in order to become "more American," when the result of their migration was based off of the daunting ramifications of war.
The UCLA Asian American studies department has also encountered issues with lack of funding.
The Hawai'i study abroad program that was set to happen this summer has been recently cancelled due to lack of funding.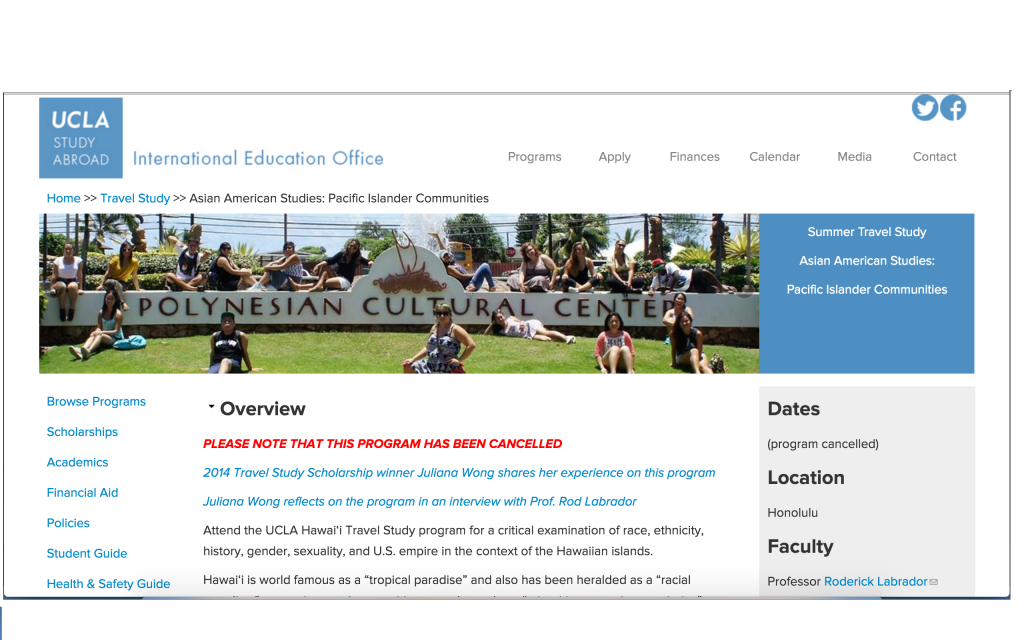 The program itself has given past students under the Asian American studies department a chance to learn the history and invisible truth of Hawai'i, especially when it is constantly advertised as the go-to place for paradise.
With commercialized images of Hawai'i as the ideal vacation site to relax and get away, it is hard to see Hawai'i as a place that has been colonized for years, having their indigenous roots eradicated by colonizers and culture molded into numerous advertisements for large corporations to sell to tourists.
Students of color attend universities in order to gain knowledge and education, and in a space that is predominantly white, it can be difficult for students of color to find a space where they can address, share, and understand their struggles as a community.
Not only do ethnic studies courses enable historical consciousness, but it also helps build solidarity between different ethnic communities since our histories have been affected by the history of xenophobic acts in the US.
Students in ethnic studies courses have the opportunity to think critically about different ethnic histories and experiences that are often mentioned as one-liners in K-12 history textbooks.
These histories and experiences–whether academic or oral–should always be acknowledged.
Defunding the department of ethnic studies will erase the history and experiences of different ethnic groups who continue to face systematic oppression.
It robs people of color of their own identities and denies the experiences of people of color.
Let it be a reminder that the SFSU ethnic studies department faculty, students, and alumni's current protests and outcries on the lack of funding in the College of Ethnic Studies highlight the importance of including marginalized communities in higher education. Their experiences and past histories are valid and shouldn't be silenced.