Dear My Immigrant Parents,
I want to start by asking you both a question. What was it like moving to a country where you would start off with a clean slate, from your social circles to your education, and even the way that you would assimilate into society as individuals? I ask because I cannot imagine the work that must have been put into moving from a culture that stressed the importance of collective identity such as India, to one in which the focus is on the individual before the family.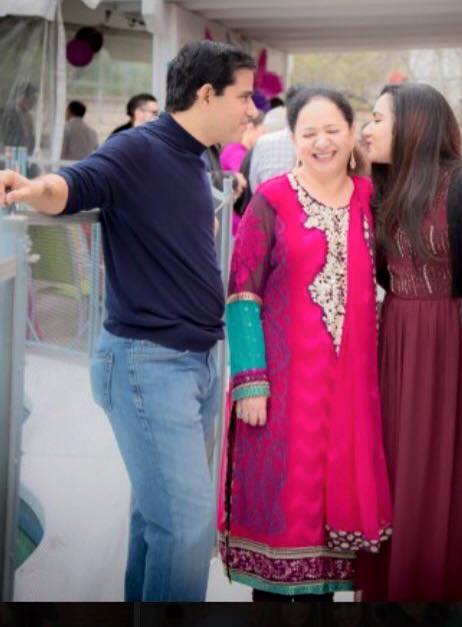 Mom, this must have been so hard for you. I know this to be true because you pride yourself on family values and have built your maternal empire in the U.S. on the importance of family. I can only imagine the loneliness from sitting at home waiting for Dad to return from work so you could have a sense of familiarity in an unknown country.
Dad, I know those nights were not easy for you either: having Mom wait for you at home while you work during the day and take classes at night to attain your graduate degree to make ends meet. You had a lonely bride and tons of responsibility both here in the U.S. and in India. That responsibility came from taking care of your family back in India and your family out here in the states.
How did you two do it? How could you share such a small apartment in Culver City with multiple people? I am sitting in my apartment in Westwood attending the same university that you did Dad, but the main difference here is my support system is 30 minutes away, while your support system was oceans away. I am not on my own.  I am not putting in the same amount of work for my opportunities. I have no burden of responsibilities on my shoulder. Why? Because my parents made the choice to move to this country and give me the freedoms that they did not have. I visualize the struggles that you both went through to make it in this country. There were  cultural and racial barriers to overcome, and you went the extra mile when it seemed impossible, with all the sleepless nights, blood, sweat, and tears to achieve your dreams.
Mom, when you tell me "It's not that I did not have a career Sabreen, I did work when we first moved to the country," tears roll down my eyes because you never have to justify that you were a career woman, my respect and appreciation for you is trifold. The work that you've done to support Dad when he was rising in his business, and the buses you took through the Rodney King Riots to get to work were enough to generate multiple opportunities for many generations to come. The sacrifice you made to stay at home and raise Shefa and me, gave us plenty of opportunities for the future. You made it Mom, your career will pay back in the best dividends, we promise. Thank you Mom.
Dad, you came to this country with less than a thousand dollars in your pocket. Yet, my tuition at UCLA is much more than that. You allow me to study without the fear of not having fees for the next quarter, compared to the time you wondered whether you would be able to pay fees and the apartment rent while you were a student.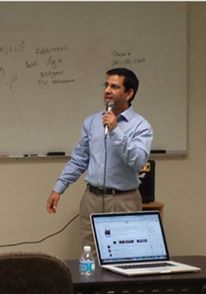 Without your sacrifice, I would not have the type of time freedom that I do right now, the ability to pursue my dreams without having to worry about my constraint on time during the day, whether it be from a part time job or work study. I am grateful, that I can allocate all my time to pursuing my goals without any responsibilities weighing me down.
To my immigrant parents, I thank you with every cell in my body; your efforts will be paid back in the smallest amounts of happinesses throughout your life, but never will we be able to pay you for all that have you done for us. The sacrifices you made for us were so monumental that they will impact many generations of our family to come.
Yours Truly,
Ever Grateful Child