On Saturday, May 21, Los Angeles City Councilmember David Ryu hosted the first ever Pacific Bridge Concert at LA City Hall featuring Asian American artists, food trucks, and booths from various community organizations. Councilmember Ryu is the first Korean-American to hold a council position in Los Angeles. Mayor Eric Garcetti was also at the event.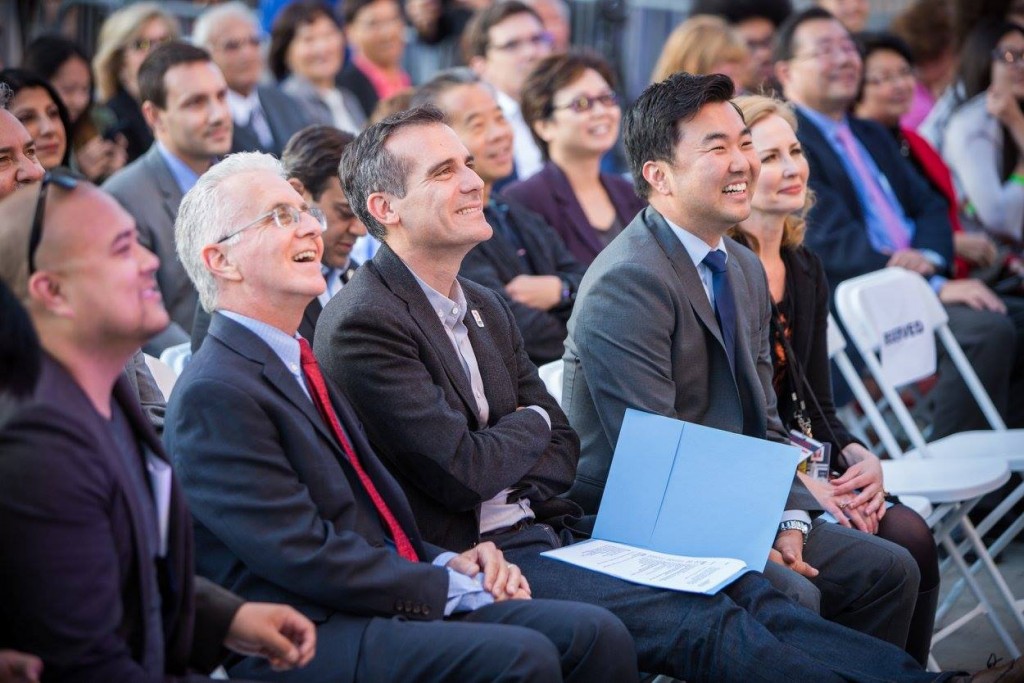 Jhené Aiko, who is of partial Japanese descent, headlined the event. Other artists included indie band Run River North, rappers Awkwafina and Dumbfoundead, singer-songwriters Kevin Oh and Joseph Vincent, and "urban reggae" band Tribal Theory. Comedian Jenny Yang, who is often featured on Buzzfeed, MC'd the event and affectionately nicknamed the concert "the Asian Coachella."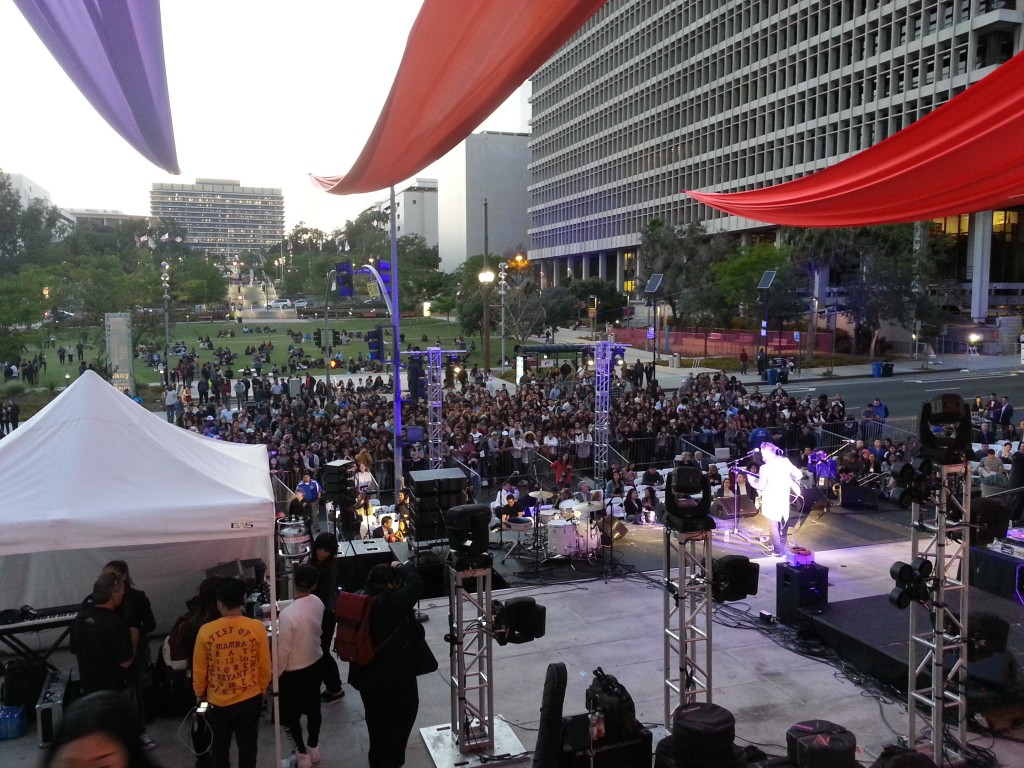 Though there were a large number of Asian American concertgoers, the concert attracted a diverse audience. During the show, Jenny Yang called out different identities (Filipino American, South Asian, African American, etc) and asked for audience members of that identity to cheer. For most of the ones she called out, there was at least a small group of people cheering.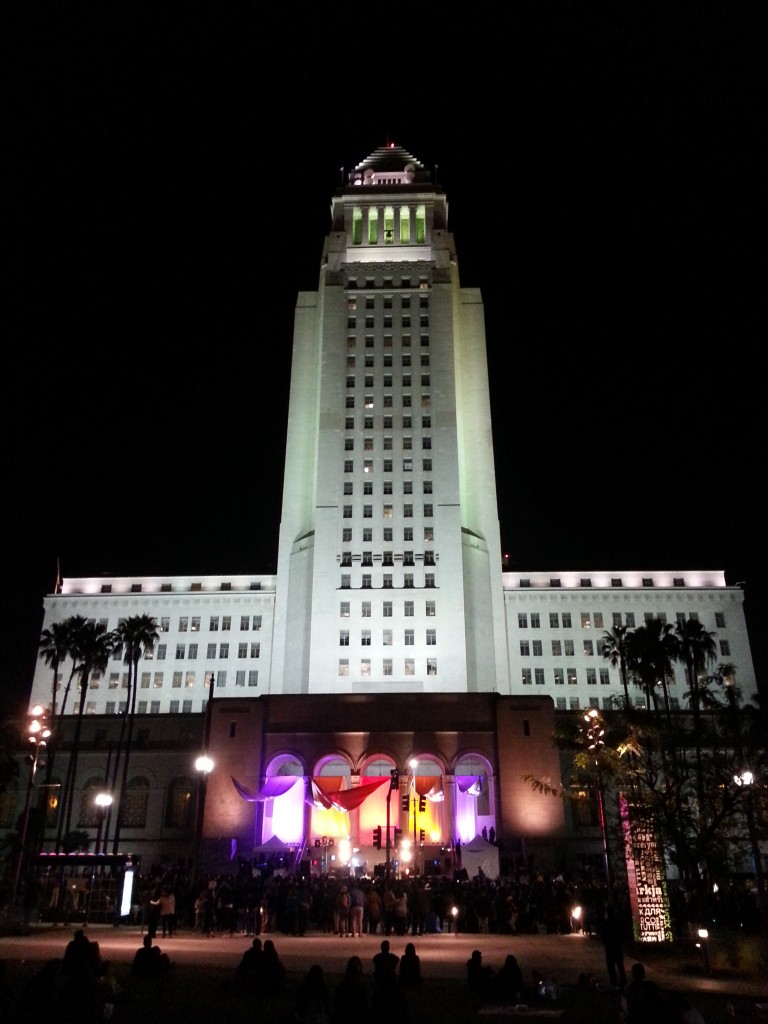 In front of City Hall, Spring Street was closed off for the event and audience members filled the width of the street with a handful of picnickers spilling into the Grand Park lawn.
The performers were diverse both in their music and their backgrounds. Tribal Theory's three original members met in a Polynesian dance group in San Diego. Dumbfoundead was born in Argentina and grew up in LA's Koreatown. Jhené Aiko revealed during the concert that she was born a few blocks from City Hall in a downtown LA hospital. However, there was no South Asian representation in the lineup, which would be great to see at Pacific Bridge 2017.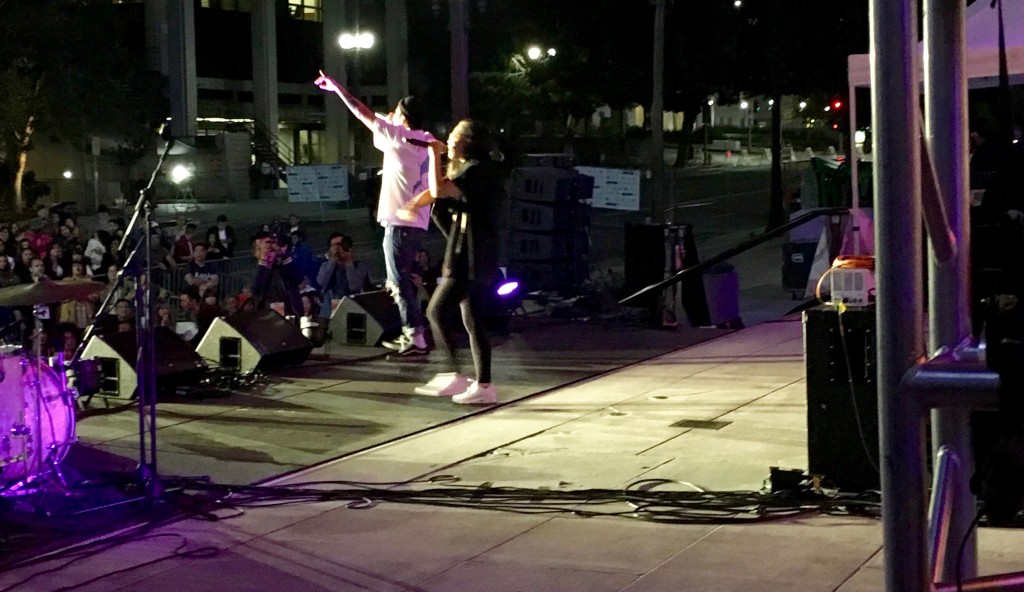 We spoke with Jenny Yang, Dumbfoundead, and Awkwafina backstage about what this concert meant to them.
Pacific Ties: What's it like being at an all Asian American music festival? How does this compare to a general event?
Jenny Yang: It's incredible. Who else has the resources of a city to pull together a festival like this? Between Jhené Aiko, flying in [Awkwafina] from New York, everyone. I feel like if institutions with resources and power don't make it important to put that power to use–to put us together and showcase our talents–who will? We've been doing it ourselves from the grassroots. But it's so significant that our city is doing this and saying, "Asian Pacific Americans' creative talents and art matter." So I think it's phenomenal, it's historic.
If you have the power of a city behind you, you can broadcast it more widely so that non-Asian folks also show up. But usually we're just playing to our own crowd, and that's the reach of our work. It's so significant to be really supported by essentially the City of Los Angeles.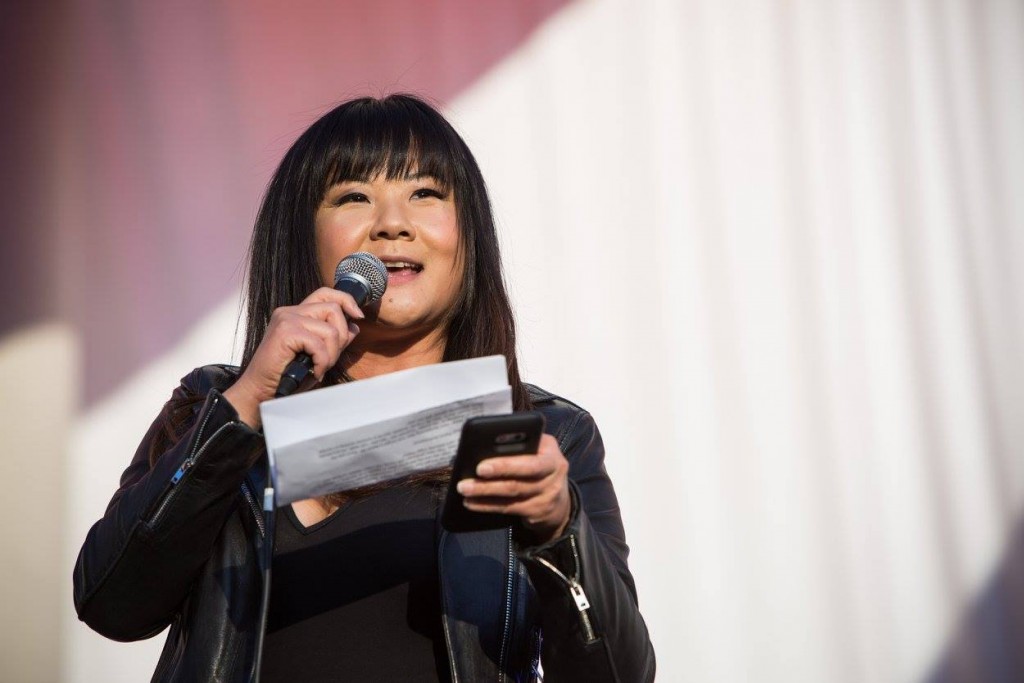 Dumbfoundead: It's really cool. I was telling some people here that I've never been to City Hall. I'm from LA, and in my 20 something years of my life I've never been here, so it's cool to see the city like really show love, specifically for the Asian community, and also for us: they chose us as artists to represent that, so that feels pretty cool.
Awkwafina: Yeah I think we're definitely underrepresented in a lot of areas, like mainstream rap, and it's changing. And I think that the fact that this is being commemorated at such a high level at the city, it's great for the community and it's great for people to see that it's a real thing. Asian Americans art is a real thing, and it gets more visibility, which is great.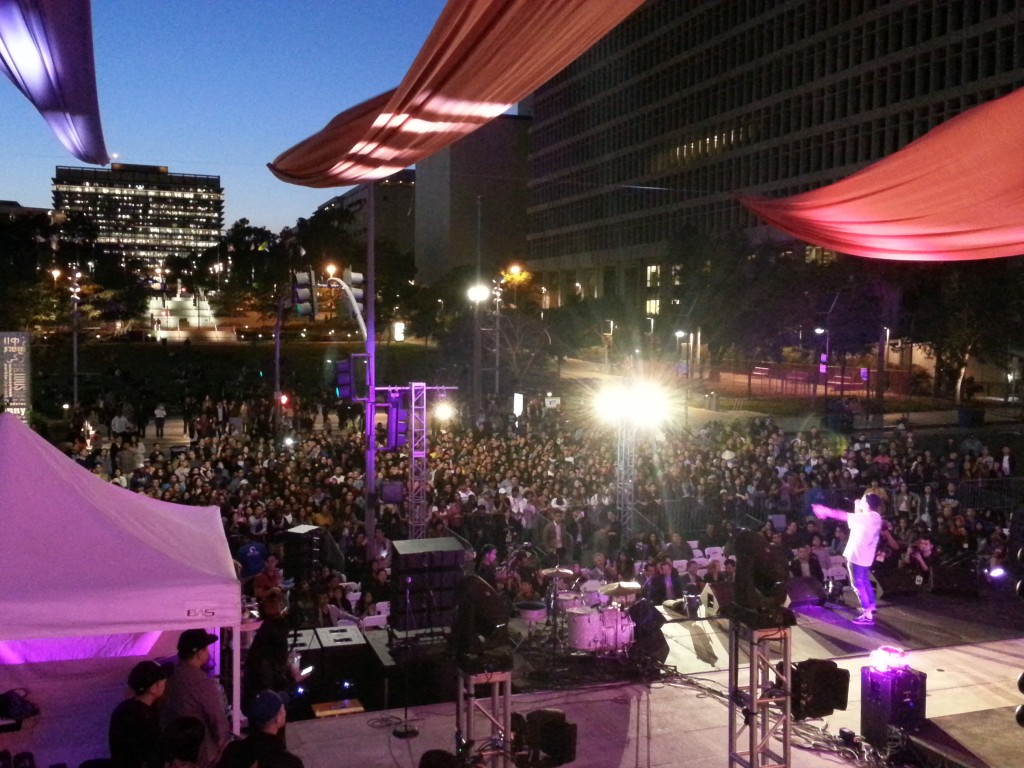 PT: Dumbfoundead, you've been rapping in LA for a long time. How do you think rap and art has changed for Asian Americans?
DFD: Luckily, as far as Asian American entertainers all across the US, LA has probably the strongest community of entertainers. But we've seen a lot of artists come out everywhere, through the internet and everything, so we see that. And LA is definitely like Asian Hollywood–everybody's here. So I feel like we're blessed specifically for being from this city.
PT: How much collaboration and community are there within Asian-American musicians?
DFD: Definitely. Coming from the world of hip hop, I pretty much know every Asian American rapper that exists, you know what I mean? And over the years, when I tour across the country, there's always some Asian musician who comes to at least support or experience it, because they're very curious, like "Oh, there's this Asian rapper coming into town." There might be this guy from like, a small town in Wisconsin. So it's kinda cool to see them actually just come out and that's how we build that network.
Thanks to Jenny Yang, Awkwafina, and Dumbfoundead for sharing their thoughts with us about the concert, and thanks to the City of LA for putting this concert together. Not only do events like these support artists of color, but also provide access to quality live music to an LA audience coming from all walks of life. We encourage you to support the artists from this concert, as well as other Asian American artists, by buying their music, spreading awareness, and going to their shows.