On Sunday, May 1, the Bangali Student Association (BSA) hosted their second annual "Pohela Boishakh" (Bangali New Year) party in Ackerman Grand Ballroom.
Pohela means first and Boiskahk is the first month of the year for those who celebrate it in Bangladesh and West Bengal (India).The Bangalis follow a solar-based calendar that was initiated by the Mughal Emperor Akbar in 1556 to make the assortment of land taxes easier in Bangladesh. It is observed as a public holiday in India and in Bangladesh.
The event encouraged everyone to wear red and white or any other semi-formal attire which filled the room with bright outfits. The specific cultural significance with wearing red and white is to represent the approach of spring during the Bangali New Year.
"Spring is commonly associated with the renewed life in nature and the many bright colors in nature. Thus, we typically wear colors such as red and white to represent this. Additionally, women might wear flowers in their hair and colorful bangles on their wrists to represent the colorful nature that comes along with the season of spring," BSA's Cultural and Education intern, Raisa Rubab told Pacific Ties.
The night featured dances, poetry, singing, and a complimentary dinner with dessert. The dinner was biryani, which is a mixed rice dish cooked with meat or without meat. This dish is cooked all over South Asia from Bangladesh to Pakistan to Malaysia.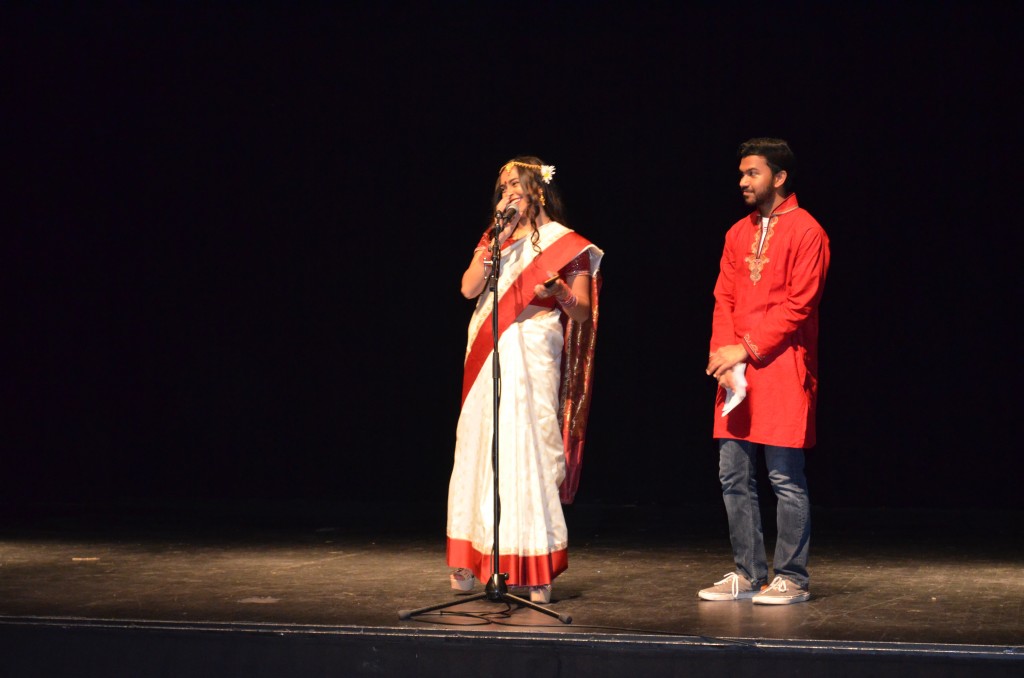 In addition to UCLA students, many families were also in attendance, dressed in traditional Bangali and Indian outfits.
This is the second time the Bangali Student Association has put on this event since the organization registered with SOLE (Student Organizations, Leadership & Development) in 2014.
"[We] needed representation on this campus. There were no organizations in the history of UCLA that focused on Bangali culture, Bangladesh, the language, etc., so six of us came together and started the Bangali Students Association," said BSA President, Shabrin Murshed.
The Bangali Student Association originally started out as the "Bengali Student Association but later decided to change the name as a way to deviate from British colonial ties over Bangladesh.
"We felt that it was upon us to share our culture with others and teach people about our history, and bring unity amongst the Bangali Bruins by providing a safe space to those who identify as Bangali," continued Murshed.
Members of the Bangali Student Association feel very excited that there is this organization on campus where they can come together and remember their cultural roots and history.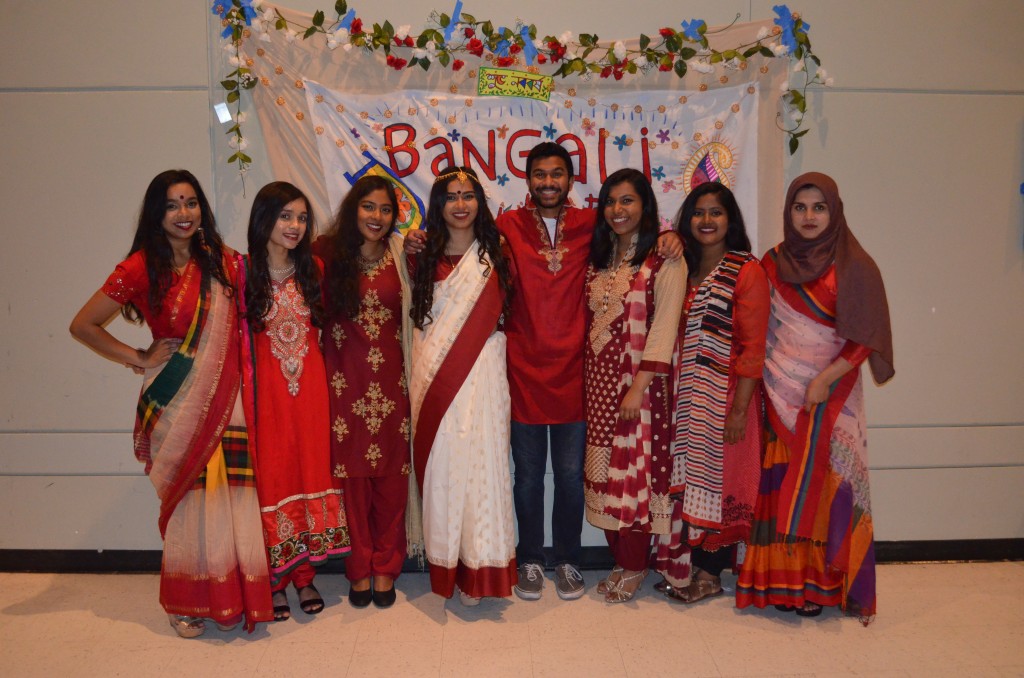 "We are in college, far away from our Bangali families. But when we find other Bangali people to talk to, it almost feels like they are part of our family," said Rubab.
"We, as the current generation, have a fundamental duty to uphold in us the honor of our culture, celebrate our Bangla mother tongue, and do our ancestors justice. To implement this, BSA hosts a bi-monthly Bangla language class, where we teach students to read, write, and speak in the Bangla language," continued Rubab.
Click here to learn more about the Bangali Student Association at UCLA or to sign up for their Bangla language classes.