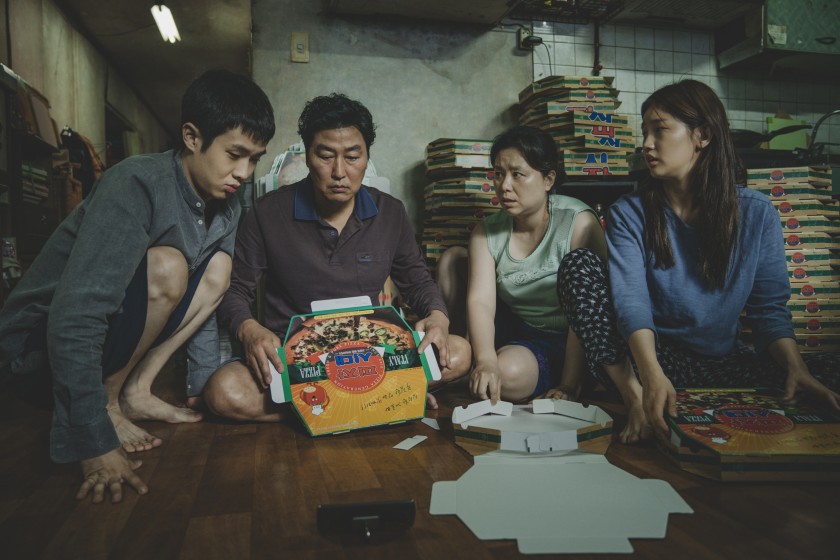 The 2020 awards season officially kicked off on the 5th of January with the 77th Golden Globe Awards, marking the start of a new decade with appropriate pomp.

Despite viewership hitting a four-year low this year with the live telecast raking in only 18.3 million viewers, this edition of the Golden Globes proved to be a memorable one for the APIDA community and a step forward in the right direction for improving representation in a notoriously elitist and white-washed industry.
Queens born and bred actress-cum-rapper Awkwafina became the first person of Asian descent to win a Golden Globe in the 'Best Actress in a Movie: Comedy or Drama' category, for her riveting performance in Lulu Wang's The Farewell. Her win is more than just a personal victory because it makes her the second Asian American actress to lift a Golden Globe since the turn of the century, following Sandra Oh's 2019 and 2005 wins for her performances as Eve Polastri on the TV show Killing Eve and Cristina Yang on Grey's Anatomy, respectively.
Despite Asian Americans accounting for over 5.6% of the US population, this is not well reflected in one of the nation's biggest industries. The severe lack of diversity amongst award winners in the entertainment world continues to disappoint, with Beyoncé and Jennifer Lopez also losing out to their Caucasian peers in their respective categories at the Golden Globes.
"The Hollywood Foreign Press are all very, very racist," host Ricky Gervais joked in his introductory monologue in reference to the Golden Globes' reputation of snubbing people of colour, being met with uncomfortable laughter from a predominantly white audience.

Though Gervais may only have been kidding, it is important to remember that in the show's 77-year-long history, there have been just a handful of Asian American nominees and only about half a dozen winners of Asian descent.
Though Bong Joon Ho's Parasite snagged a golden globe for the 'Best Foreign Language Film' category, a lot of viewers were surprised to see Joon Ho losing out on 'Best Motion Picture Director' to Sam Mendes for his work in the World War I drama 1917, especially since the former was the highest grossing foreign film in the US last year. However, Parasite's win is still monumental, for it marked South Korea's first ever Golden Globe victory in this category since the beginning of the awards show back in 1943.
"I hope this is just the beginning," said Awkwafina, backstage after her win on Sunday, speaking of both her personal acting career and of an increase in acknowledgement of foreign and minority talent in Hollywood.

But this seems to be wishful thinking, because not only was the Korean American actress herself excluded from the Oscar nominations for 'Best Lead Actress' released merely a week after her historic performance at the Golden Globes, there also seemed to be a distinct lack of people of colour in all acting categories. Among the most prominently snubbed were Lupita Nyong'o, Lulu Wang and Eddie Murphy who had appeared to be fan favourites and shoo-ins for this year's awards season.

In fact, in addition to nominating only one non-Caucasian actor- Cynthia Erivo for her performance in Harriet– the Oscar nominations failed to deliver on representation behind the camera as well, featuring a total of zero female directors.
Movie-watchers of all ages took to the internet to express their shock in response to the Oscars nominations, with a Twitter revival of the hashtag popularized back in 2015 by user @ReignOfApril: #OscarsSoWhite.

The Academy had vowed to double its diversity by 2020 but now that the year in question has finally arrived, it seems to have no plans to promote gender or racial inclusivity of any sort.

So, although Awkwafina and Parasite's wins at the Golden Globes are a cause for celebration and a triumphant moment for minorities across the country, the Academy's decision to exclude a number of female directors and actors of colour speaks volumes about Hollywood's attitude towards improving diversity.