When coming from a high school that doesn't have many cultural clubs for minorities, it can make finding a place in college very nerve wracking for many students. It's a new environment filled with thousands of people you don't know. Many want to find groups like themselves not only personality-wise, but culturally and racially, as well. Luckily, UCLA is filled with these types of clubs and opportunities for new students to engage with other students and make friendships that will last a lifetime based on their shared values.

That is why I decided to talk to second-year statistics major Emma Chi. When she isn't bullet journaling or discovering new music, Chi is a Tiger Staff member, a term given for the leading members of the Association of Chinese Americans (ACA). According to the ACA official website, ACA is the largest social cultural organization on campus. 

"We host events that are geared towards our organization's political, social, and cultural pillars, and we provide a community for members to celebrate their Chinese American identity, heritage and experiences," Chi said.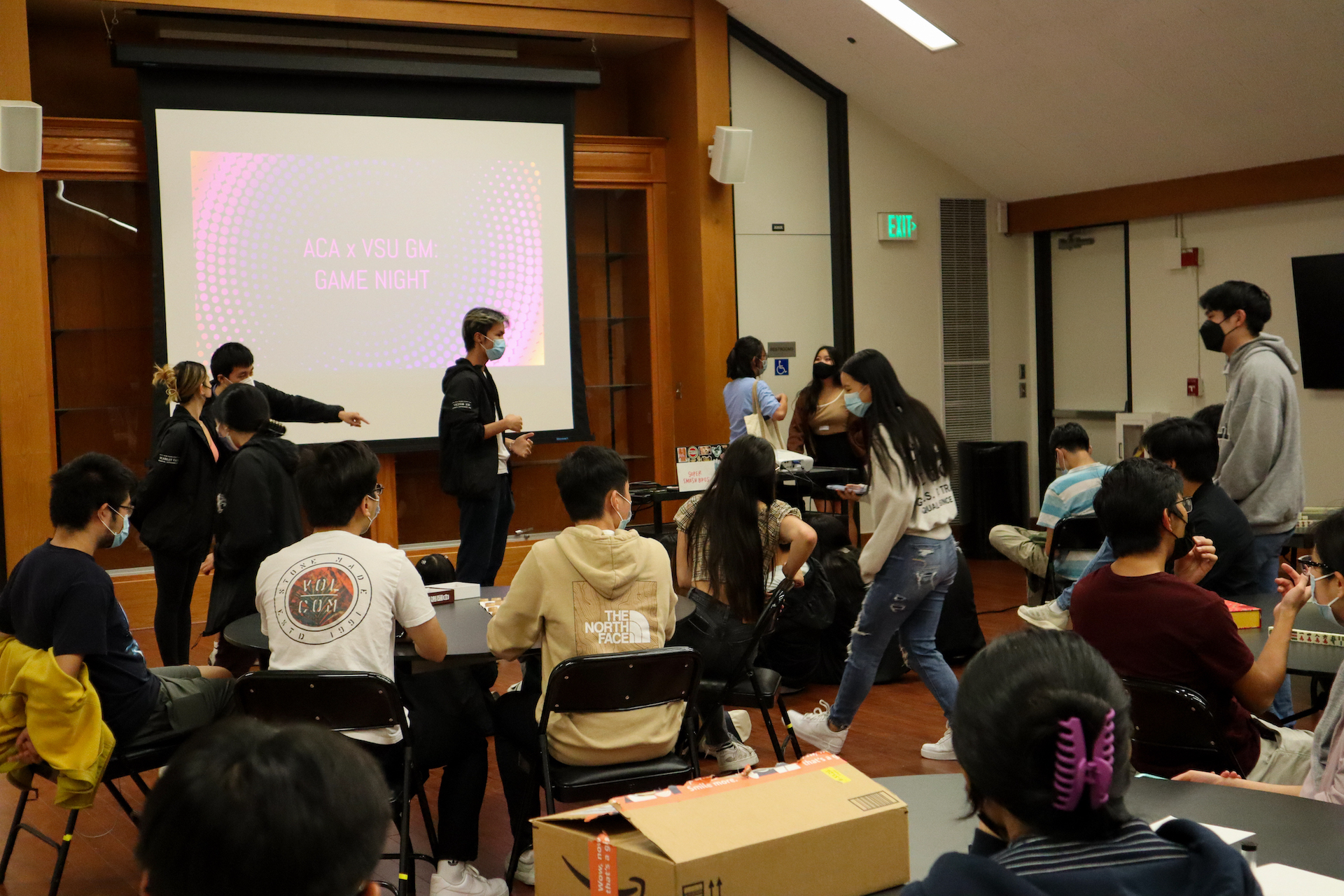 Question: What do you do in ACA?
Emma Chi: My position on ACA Tiger Staff is Fundraising Chair, so I plan and host fundraising events to raise money for ACA events and for our annual Chinese American Culture Night, a $30,000 production that takes place in Royce Hall. In addition, all staffers are also fam heads, and as a fam head, I organize fam nights for members to meet people and bond in a smaller group setting.

Q: What do you enjoy the most about ACA?
EC: The aspect of ACA I enjoy the most is the sense of community. ACA never fails to foster a friendly, inclusive environment where all members feel welcome, and it is where I met some of my closest friends.

Q: How has quarantine affected the club and how are you adjusting?
EC: Last year's staff did an amazing job at hosting creative and engaging online events, and we are so excited to be able to host these events in person this year. I would say I am adjusting fairly well, and I think this is because of the support from all of ACA Tiger Staff. Meeting Tiger Staff in person for the first time this year was definitely one of the highlights of my year.

Q: What can members hope to get out of joining?
EC: When they join ACA, members can explore and celebrate Chinese American culture and heritage, while also meeting lots of new people both at big events like the yearly ski trip and Lunar New Year Festival and at smaller fam night events.
Q: Why did you choose ACA? What made you want to become a fam head later on?
EC: I joined ACA during my first year at UCLA, during which I stayed home due to the pandemic. After attending a high school where Chinese culture was not celebrated on a scale nearly as large as that of ACA, I was excited to join an organization where I could meet a lot of other people who shared similar cultural backgrounds and experiences as me, especially given that quarantine may have made it difficult for many students to meet new people.I decided to run for Staff because I had a great experience as a general member, and I wanted to continue my involvement in ACA and take on a role that would allow me to help new general members have as enjoyable an experience as I did.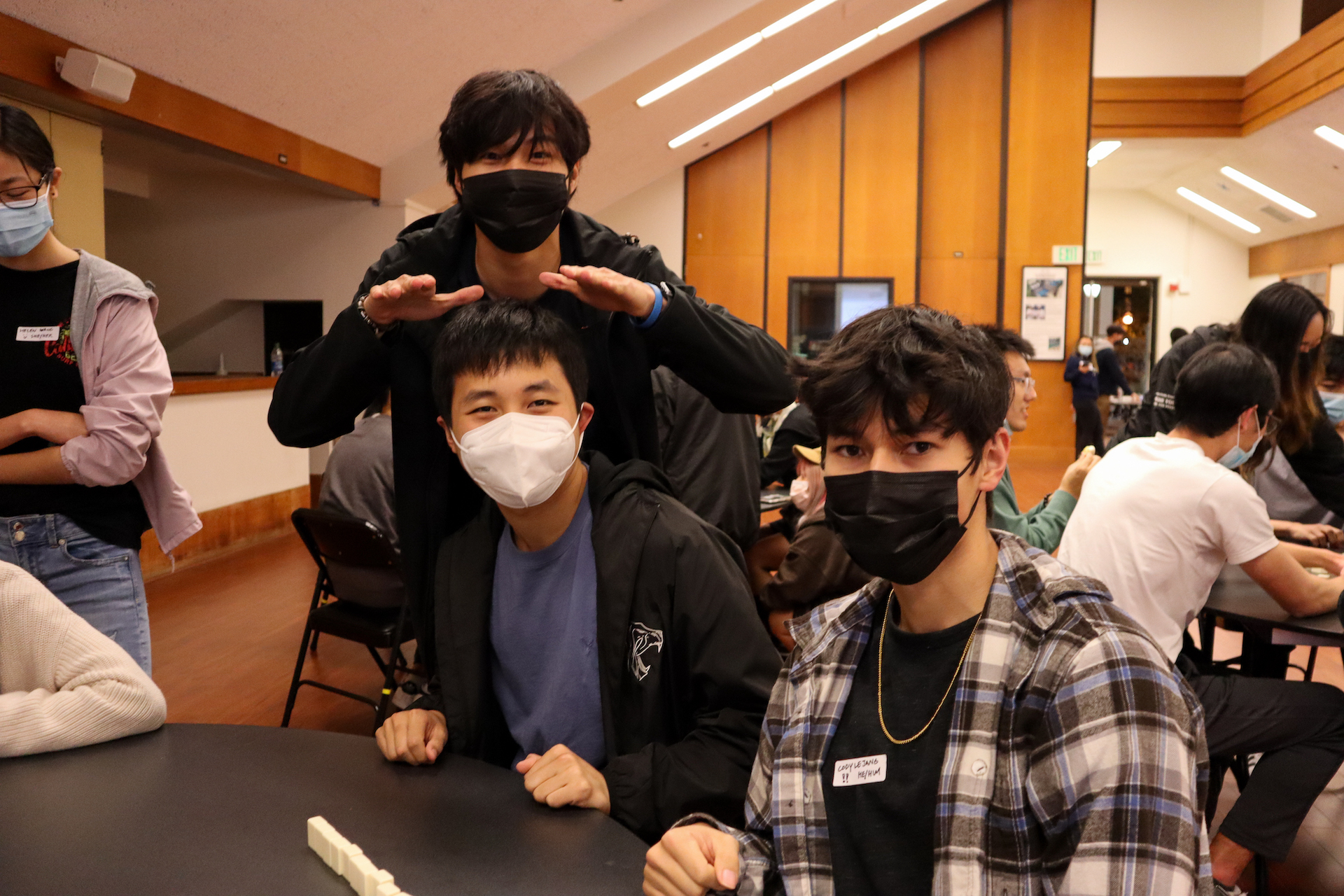 Q: What has been a memorable experience for you while in ACA?
EC:A memorable ACA experience I had this year is the Amazing Chinatown Race, an event hosted by our Community Empowerment Chairs. We traveled to L.A. Chinatown, where we went on a scavenger hunt to find landmarks and shops while learning about gentrification and important themes at each stop. This was my first time visiting L.A. Chinatown, so I was especially excited for this opportunity, and I'm very grateful that I was able to not just see the landmarks there, but also learn about and appreciate their histories and significance.

Q: What advice do you have for new members?
EC: I think that new members should keep an open mind and not be afraid to put themselves out there at events and fam nights. I personally was very introverted and quiet when I first joined ACA, but since then I've become more comfortable meeting and talking to new people, and I think this has helped me to make new friends in this organization. In fact, I even met one of my roommates through ACA. That being said, I hope to see you all at the next ACA event.