Q: What is their story?

UCLA alumni Mar Dumlao and Bernadette "Bernie" Bernardo have recently come out with their new gallery, the LA Art Box. The pair originally met at UCLA during Bernie's sophomore year, and from then on, they began to make their mark on the world.

Bernardo was a student at UCLA's Department of Design Media Arts as an industrial design major, which was "a different aspiration from what most Asian students are encouraged by their parents to do." She would go on to start a career in the beauty industry, first as a makeup artist and then as executive regional director for a very large makeup company, overseeing the hiring and growth of many future leaders in the beauty industry.

After graduating from UCLA in 1994 with a degree in biology, Dumlao went on to obtain a master's degree in public affairs at Columbia University and become a technical program manager for Uber. However, he still let his passion for the arts show.

"I have always been interested in the arts and involved in Filipino dance and music since my sophomore year of college," Dumlao said.

He went on to travel the world as a director of operations, dancer, and musician for the Parangal Dance Company. It was this passion for dance and his culture that made him recognize, when Bernardo brought up the idea, that it was the right time to open up a business.

Q: What is the LA Art Box?

"The LA Art Box is an urban gallery where everyone is welcome," Bernardo said. "We are priced affordably and highlight artists that are people of color, and one of the unique concepts we have is that we source 100% of our talent only through social media. There are a lot of handles that collect art but nobody would take it into a brick and mortar space. However, we are also a content creator space because if you can't beat them, join them."

"This is not only a great opportunity to reach out to international artists but also to focus on upcoming, new and unknown artists in the United States. There is even an artist that is six years old!" Dumlao said. "How amazing it is to focus on the artists' work? We are focused on promoting culture and getting people of color into the arts."

Photo from Bernadette Bernardo
Q: Why create the LA Art Box?

Bernardo originally approached Dumlao with the idea for the gallery after a close-to-home issue arose. In a conversation with her son, she realized he felt disassociated from his Filipino heritage.

According to Bernardo, "The loss of connection has a lot to do with how I raised him. My husband and I moved around a lot for our careers. However, I began to self-challenge and reflect on how growing up and seeing people that look like you make you feel more centered and bring a sense of a community."

According to Dumlao, the gap her son felt is what many others feel today. From Asian Americans to Latinos, many need to continue the conversation and to not lose the culture that marks the diversity of LA. Dumlao himself believes that as we move further and further from the original generation, it is harder to "have roots in the mother country. We need to be a reflection of who others were in the past. … Otherwise, we tend to assimilate in a country where we lose our identity."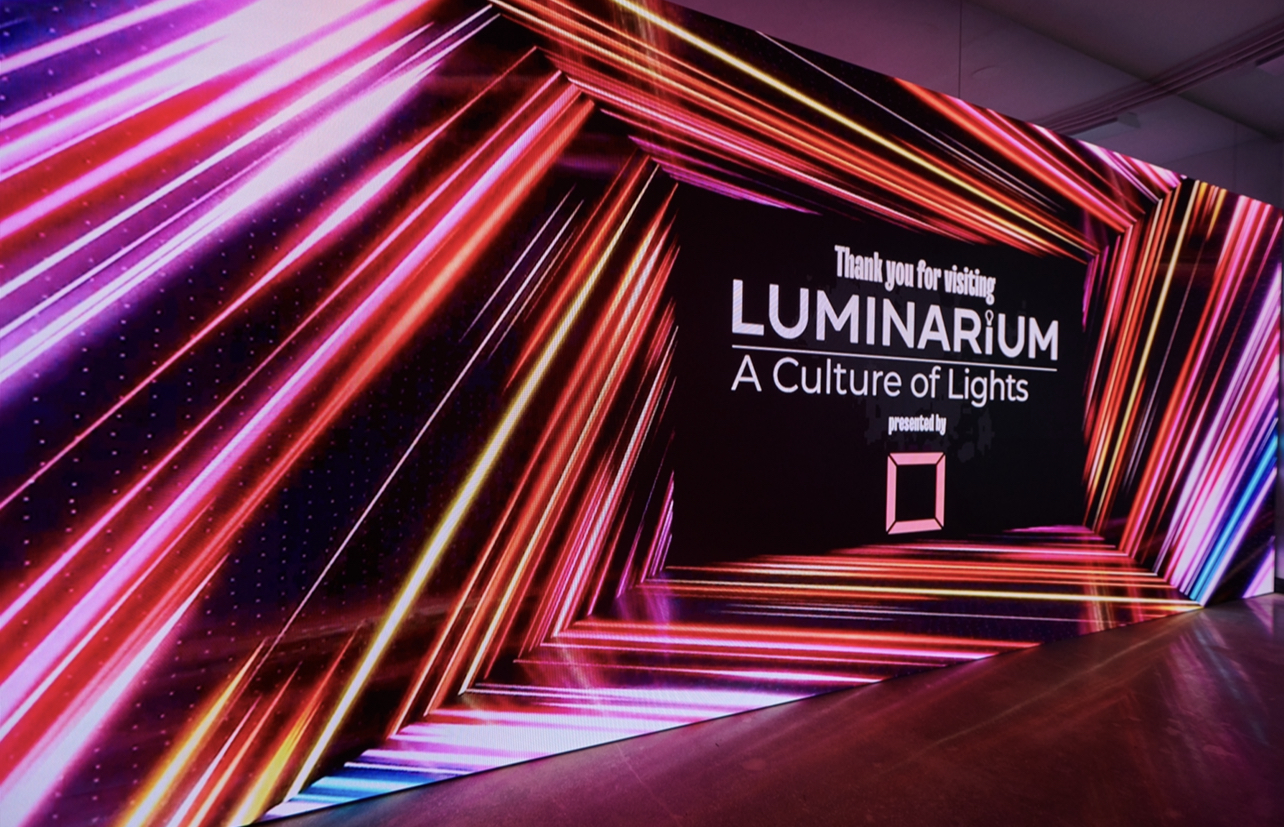 Q: The LA Art Box opened an exhibition called "Luminarium" earlier this month. It is about a world without light. Why was it so important to choose this theme?

Tackling the issue of what a world without light would look like, the exhibition features traditions of celebration, featuring muralists, painters, and photographers. While both wanted to celebrate their identities as Filipinos and have a more ethnic-specific theme, they understood that was a very narrow focus.

"If we were talking about our values which are purposeful, relevant, inclusive, diverse and exponential, we should practice what we preach and open with a more inclusive program," Bernardo said.

According to Dumlao, "How light was first discovered was the segue to the birth of the business, so why not kick off how we are born into the world of art, specifically in LA?"

Q: What's next?

Next for the LA Art Box is the exhibit "Katutubo: Indigenous People." "Katutubo" goes back to the co-founders' roots, partnering with Parangal Dance Company. The focus of the narrative is to recognize and share the story about the indigenous people of the Philippines and their traditions. It will feature six indigenous peoples that many won't know about. Its purpose is to highlight the peoples' cultures in the pre-Spanish Philippines and to highlight how these people are living, thriving, and maintaining their indigenous identity. The exhibit will showcase dance, attire and the significance of their rituals and ceremonies, in order to celebrate their life.

Q: What advice do you have for current students who may be struggling to find their creative path at UCLA?

Bernardo's advice: "I was an executive director for a very large makeup company and after a lot of self-reflection I decided to leave that job and find and follow my passion. So the best advice that I can give anyone, but most especially young Asian Americans, is 'follow your passion.' A job is a job, a career is a career, but you will never actually really live until you are connected with what you do. Look at life in many colors because that is what it is."

Dumlao's advice: "Never be afraid to fail at something you love doing. Whether you pursue it now or later, it always finds a way to surface one way or another. It helps us maintain sanity and tap into something that helps drive you and wake you up in the morning, to wake up alive and fresh."