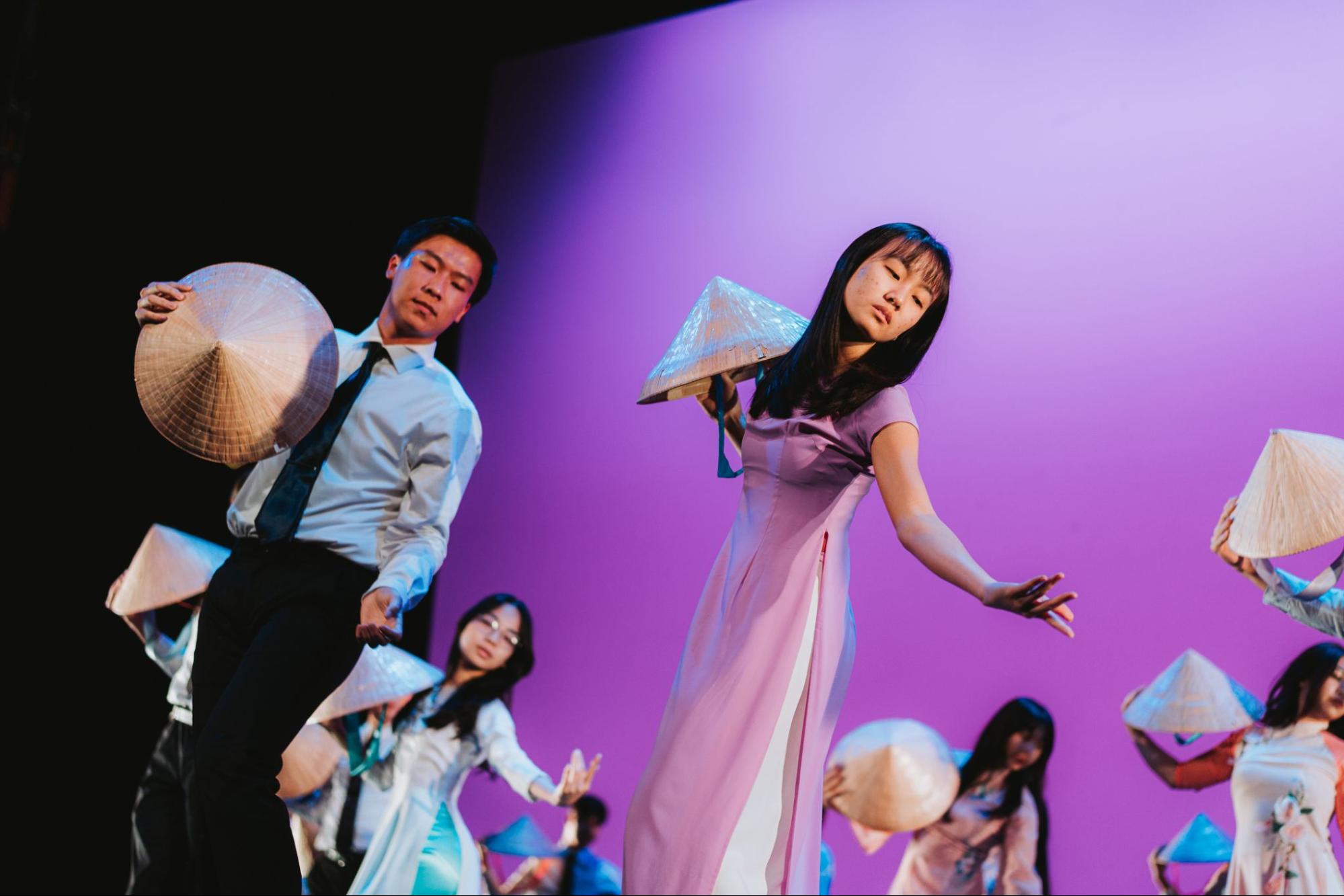 On January 16, 2023, the Vietnamese Student Union (VSU) at UCLA presented their 43rd annual Vietnamese Culture Night, "Can I Ask You."
The UCLA Vietnamese Culture Night (VCN) is an annual student production showcased during winter quarter at Royce Hall. It emerged over 40 years ago, created with the intent to tell the narratives of Vietnamese Americans through various perspectives. It delves into everything from social to familial issues, all of which affect the community currently. By uplifting students' stories, VCN educates both UCLA students and the greater Vietnamese community about the unique experiences of Vietnamese and Vietnamese-American identities.
With over 150 students participating in the production, the play featured different performance groups throughout. Groups that performed included Awechords Acapella, VSU Modern, and Vietnamese Traditional and Moditional (a fusion of Modern and Traditional) Dance.
"Can I Ask You" took on the desire to learn more about the past of our loved ones and the hesitation to ask. Through the lens of grief, the drama investigated the dilemma between the burning curiosity about our loved ones' pasts versus the fear of bringing up trauma and old wounds.
After running away as a reaction to her mother's passing, the main protagonist, Eleanor, comes home from college for her mother's one-year death anniversary. Among the many once-familiar things she must face again – home, parents and family – she meets her mother's estranged sister, Trinh, whom she has never met. Through complicated understandings of what they did and didn't know about the person they loved, they come to a mutual peace. They work together to get to know her even after her passing and accept her for the imperfect person she was.
The choice to complement this notion of unfamiliarity with a loved one's past with grief encompassed not only a Vietnamese-American experience but a broader commentary on dealing with grief. The VCN director, 4th-year Public Affairs major and an Education minor Michelle Le, was inspired to write this story after a personal loss of her own. She described the message she wanted to convey through the production.
"The main idea of the story that I want to show was you have a community behind you no matter what you go through," Le said. "You're going to have people there to support you even if they don't fully know how to. They're still going to be there."
Despite the various ages of the audience, Le said the message was able to reach many people because grief is universally understood by different generations.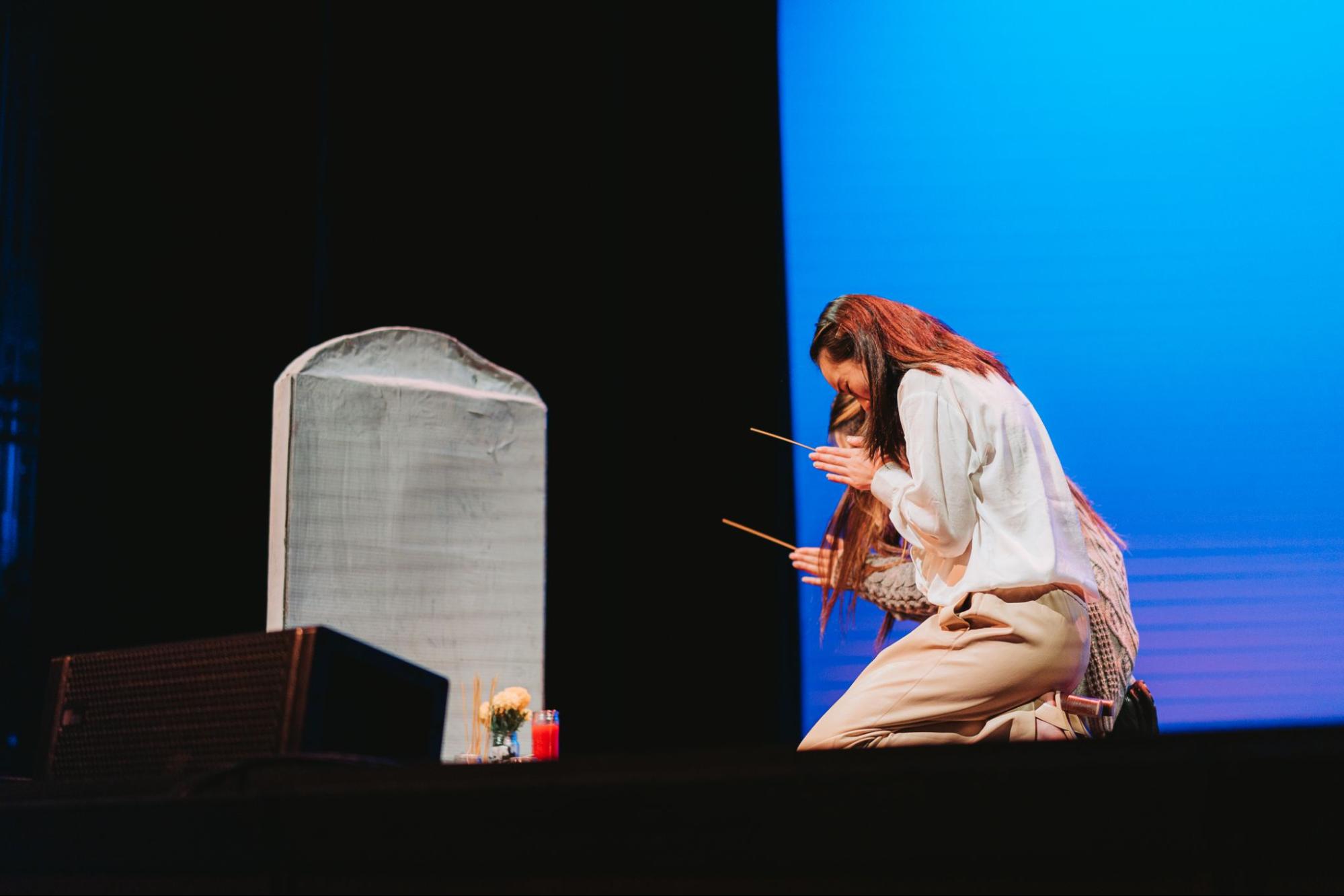 One of the most defining performances of Vietnamese Culture Nights and Vietnamese culture as a whole was the Traditional Dance team. The importance of Traditional Dance goes beyond entertainment, as the team helped convey the story's message through their song choice and choreography. Their two performances were distinct in mood and style – a fan dance and a hat dance.
These styles of dance are rooted in ancient times, commonplace in special events such as weddings and festivals, and even in Vietnamese media. One of the three Traditional Dance Coordinators, 3rd-year Environmental Science major Tracy Tran, said these dances connect with older generations through nostalgia and sentimental emotions that are not common in younger generations.
"It added a lot of movement," Tran said. "Also, it's a little bit more nostalgic as well since our audience isn't only Vietnamese-Americans but also Vietnamese immigrants and also refugees."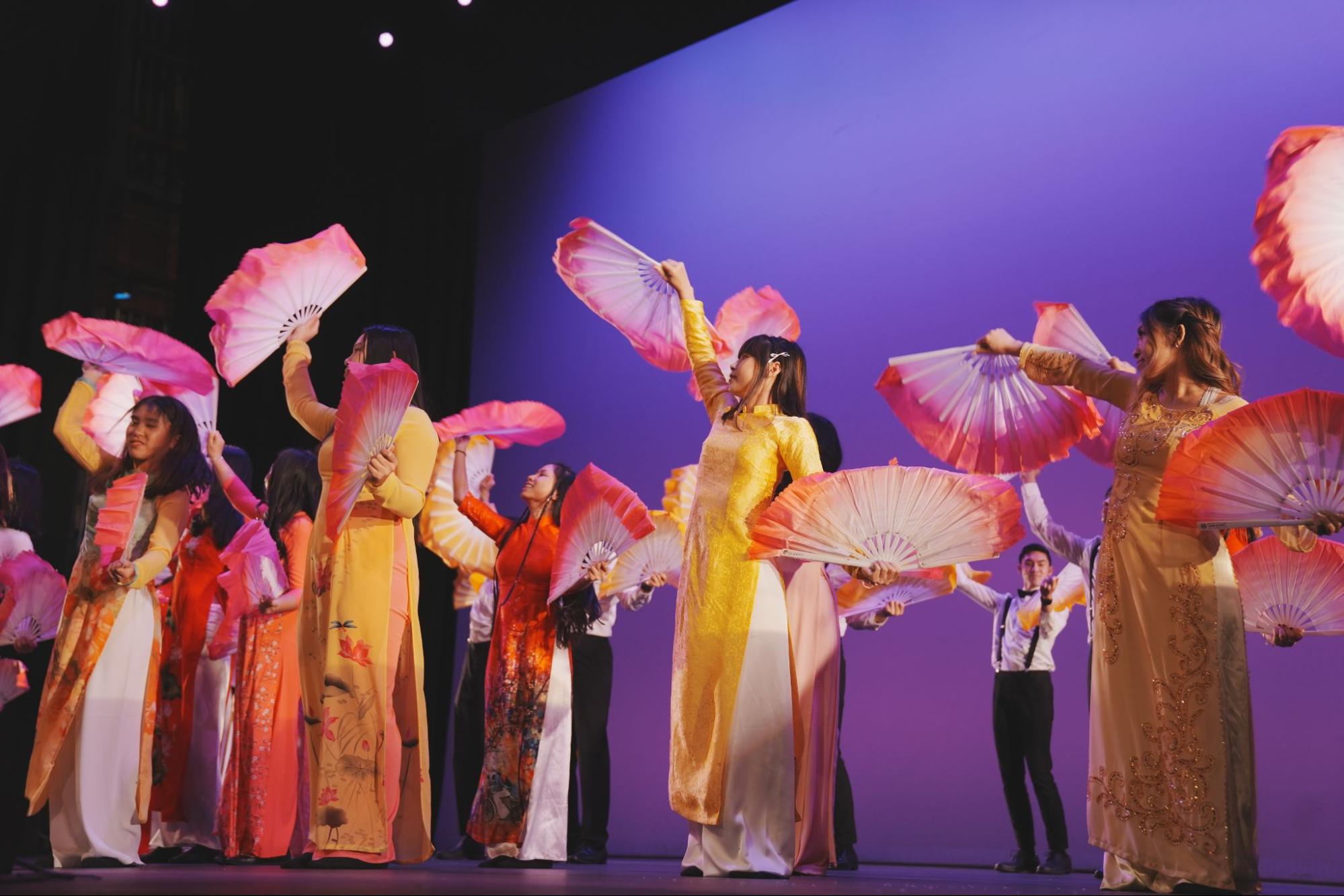 First-year Master's in Computer Science student Harrison Cassar, who is also one of the three Traditional Dance Coordinators, said the fan dance depicted the excitement that Eleanor's mother experienced at this part of the play.
"Our set was meant to bring a lot of life and color to this idea of fanfare, excitement, first love, going on a date, being very excited about exploring these emotions," said Cassar.
The hat dance was performed after Eleanor and her father made up from an argument about her mother. In contrast to the fan dance, the hat dance presented a slower, more reflective arc of the show where Eleanor learns to accept the past.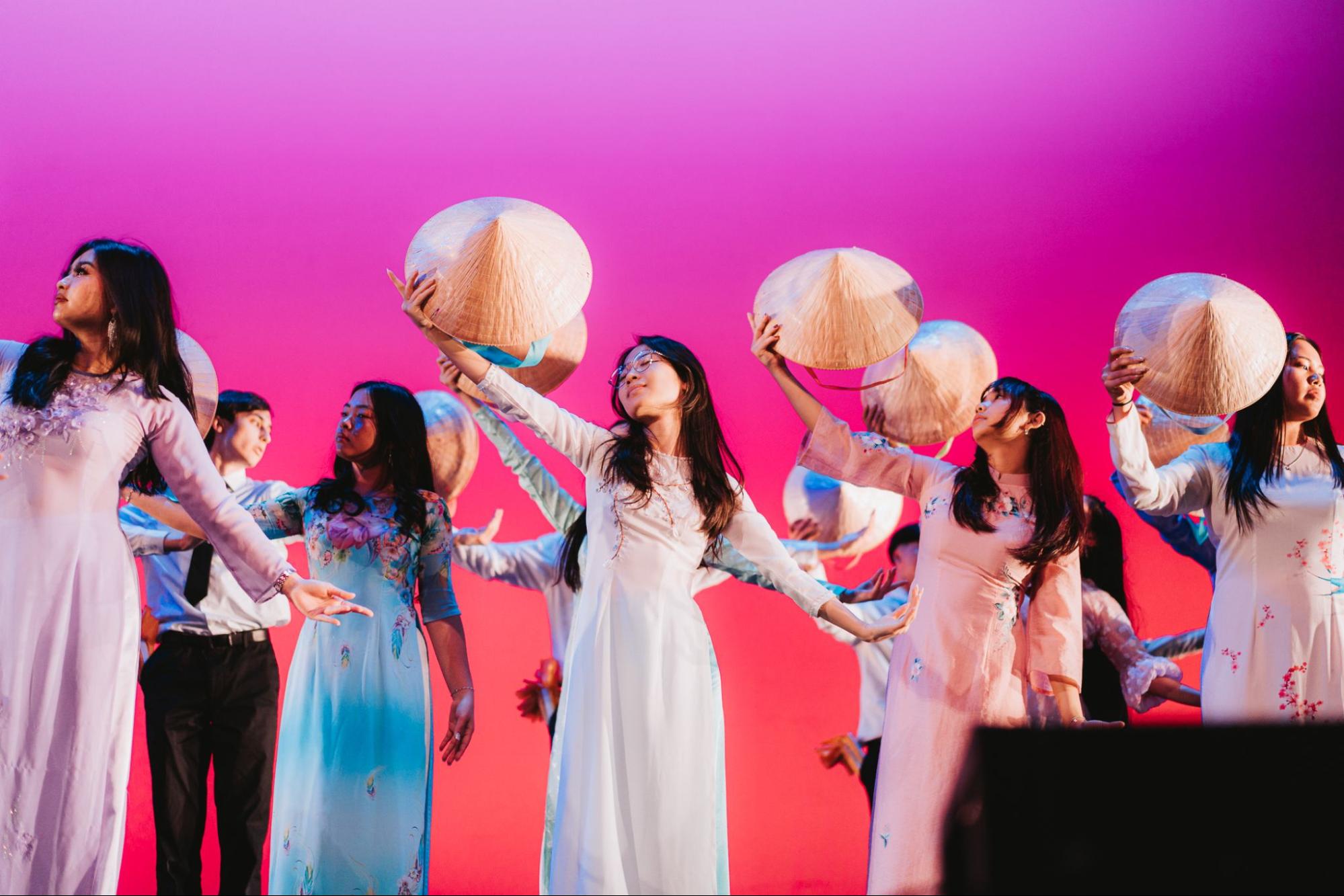 "Our hat dance wrapped up a lot of the story," Cassar said. "This overall tone of VCN being reflective on one's own past and past relationships with family."
Following Eleanor's struggle and eventual acceptance of her grief with the support of her family, "Can I Ask You" portrays the many ways to love through grief. The show closes with a final message: remember and love the flaws of the ones you hold dear to you. When times are difficult, there will be a community to support and love you.