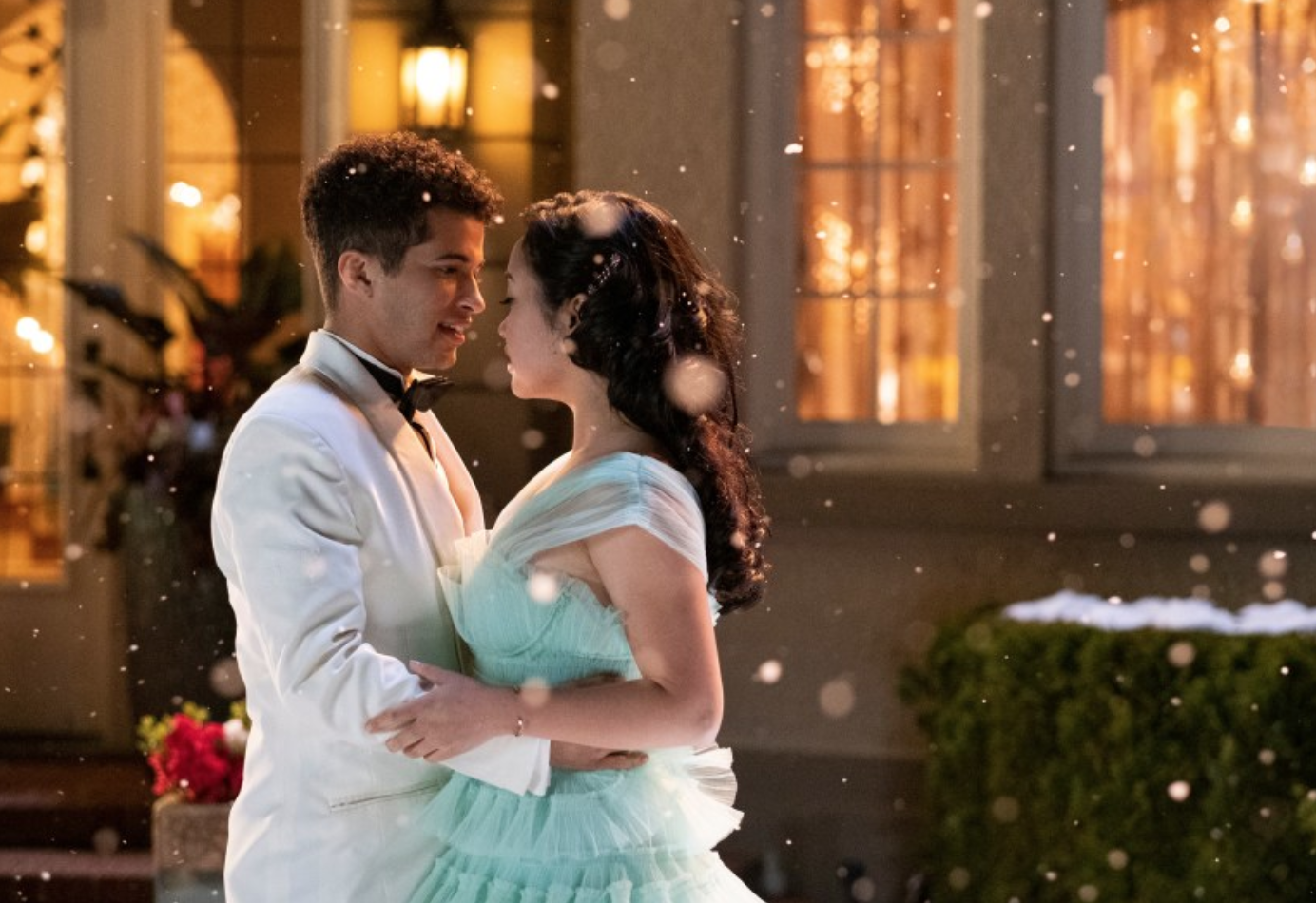 Netflix first bridged the gap from media rental and streaming provider to film and television creation in 2013, but didn't begin gaining widespread momentum as a production company until the past few years.
This year, Netflix broke through as a serious contender in major award shows including the Oscars and the Golden Globes, with a diverse range of nominated productions ranging from drama (The Irishman, Marriage Story) to animation (Klaus, I Lost My Body). Its now-global platform, as well as the fewer restrictions it faces in comparison to major studios because of its independence, gives it a significant responsibility in setting a precedent for the future of media creation.
Other Netflix productions, while not awards contenders, are widely streamed by the public, including 2018's hit To All the Boys I've Loved Before, which was celebrated as a rare teen romantic comedy: one with an Asian-American lead. This year's follow-up being To All the Boys: P.S. I Still Love You.
In the movie, Lara Jean starts to date Peter Kavinsky. She is the heroine of the movie. Her younger sister Kitty is the one who revealed her love letter to him, but it ended up working for her as she started dating him (though interesting circumstances). However, Lara Jean starts having thoughts of another boy, John Ambrose, who she had loved in sixth grade. Everything works so smoothly between her and John, but goes through difficult times (she is extremely suspicious and jumps to too many conclusions) with her new boyfriend.
Her sister, sister relationship doesn't help her as she does not have a strong bond between them. Whenever she had boy problems, she would lock herself in her room and never open up. If she had been able to tell Kitty about her problems with Peter, then she would not have been as hasty and irrational.
There are also issues with Asian representation, as the main character is Asian, but there aren't many other cultural themes in the movie. It is also directed by a white male, which takes away from the diversity of the movie.
by: Emma Ong, Bryce Ramirez